New Townhome Model Grand Opening at Ten Trails
New Townhome Model Grand Opening at Ten Trails
Join us Saturday, February 22nd from 10 am to 5 pm for the grand opening of a brand new townhome model at Ten Trails! Rudd will unveil the Henry floorplan, one of six floorplans to choose from in the new collection of townhomes by local builder, Rudd, called The Towns Collection at Ten Trails.
Pricing from $349K for Homes in Phase One
The new townhomes are priced from $349K for the first eight homes in Phase One for the Towns Collection. Located in picturesque Black Diamond, WA, these new townhomes have limited availability for the introductory pricing, and are sure to become a popular new addition to the available homes in the community.
Henry Floorplan by Rudd at Ten Trails 
The newest model to join the 16 model homes currently open daily for touring at Ten Trails is the Henry model. This 1,749 square-foot townhome features a spacious two-car garage, four bedrooms and 2.25 bathrooms. Located on the corner of a five-unit building, this model home features ample windows with gorgeous views of the Cascade foothills.
Act Now to Reserve Your Unit
Rudd is only building 45 new townhomes in the community, so act soon to reserve your unit! For detailed pricing and information, contact Olivia Lowell at 253-289-3707, or olivia@rudddevelopment.com.
360.469.4043
www.TenTrails.com
Get to Know the Ten Trails Village Green Park
Get to Know the Ten Trails Village Green Park
Just over an acre in size and located directly adjacent to the popular Civic Park, the Village Green Park at Ten Trails is a great spot for taking in one of our many community events, enjoying views of Mount Rainier, or playing a game of catch with the neighbors.
Mount Rainier Viewpoint at Ten Trails 
The Village Green Park at Ten Trails was designed with a large viewing hill in the center of the park to offer spectacular views of Mount Rainier on a clear day. The hilltop's boulder landscaping and colorful Adirondack chairs provide a cozy seating area to catch the reflection of the sun setting over Mount Rainier.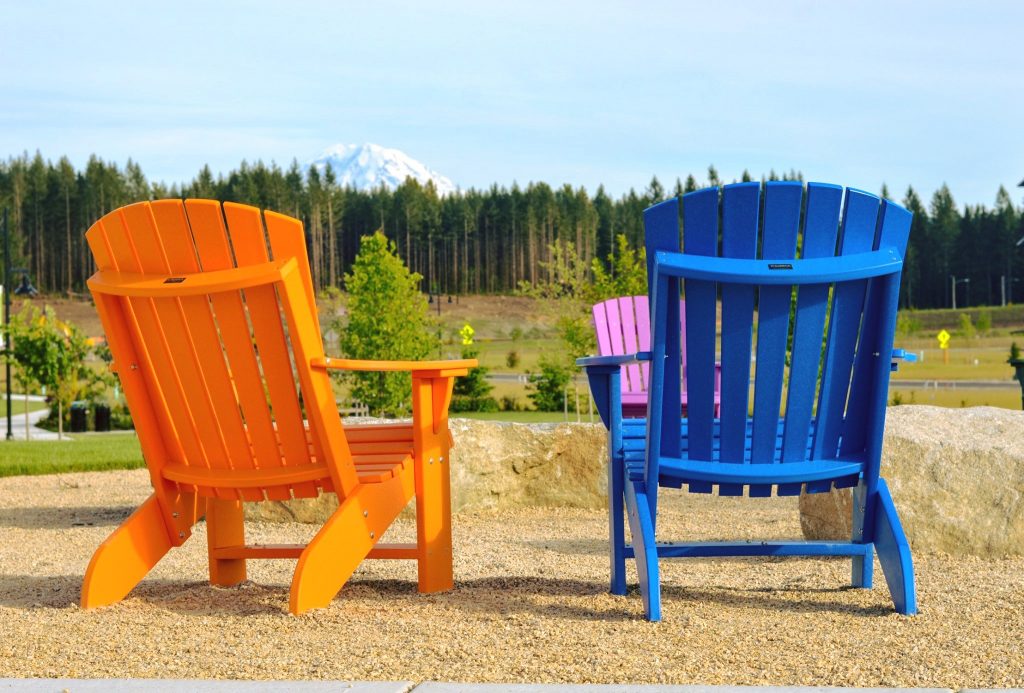 Summer Concerts in the Village Green Park at Ten Trails 
The Village Green Park has also been the location for some of Ten Trails' bigger summer concerts in the park like our concert featuring Aaron Crawford in August 2019 which attracted thousands of visitors to the community.
Location for Holiday Events at Ten Trails 
The Village Green Park serves as one of the main hubs for other large-scale events hosted in the community! Our annual Easter Egg Hunt and Christmas Tree Lighting both take place inside the park. For a list of upcoming events in the community, check out our events page.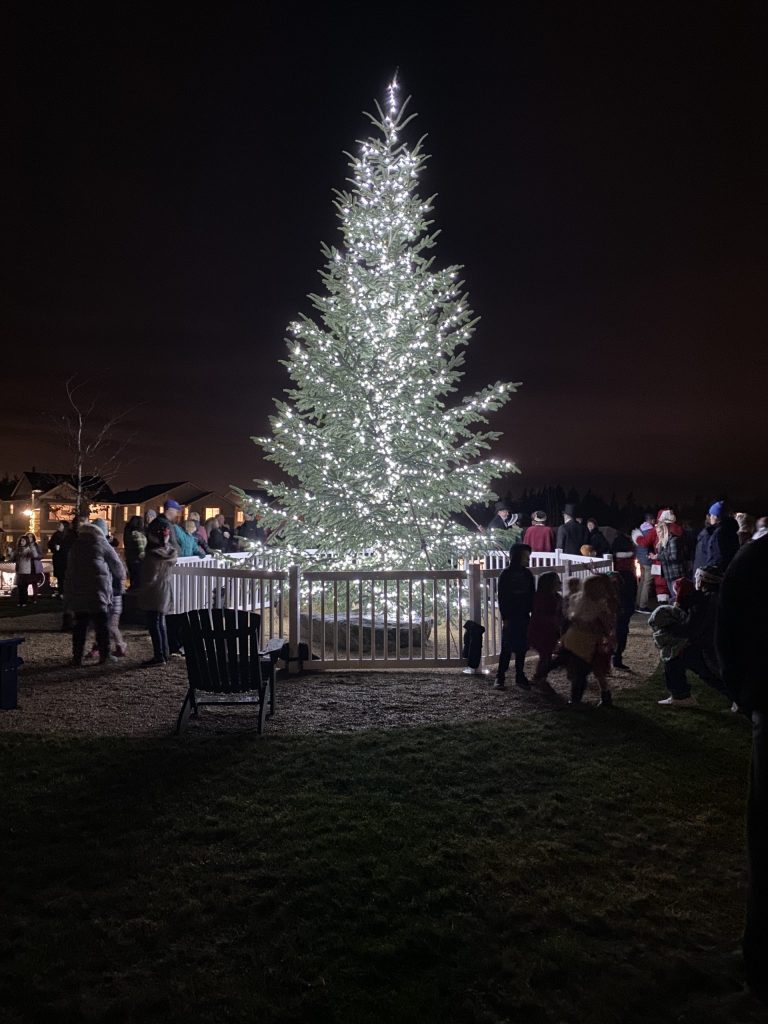 www.TenTrails.com
360.469.4043
Meet Alycia May, Site Broker for Ichijo at Ten Trails
Meet Alycia May, Site Broker for Ichijo at Ten Trails
Ten Trails is happy to introduce another great team member you will meet when you visit the community! Alycia May is the site broker for the Ichijo Duet model homes at Ten Trails and has been in the community every week since August helping potential residents find their dream home.
Real Estate Background
Alycia comes from a family with ties to real estate and new construction so she has been exposed to the industry most of her life. Her aunt and uncle are in the mortgage industry and her dad has worked in new construction for several companies since she was a little girl. Alycia has had her real estate license for the past two years, prefers working in new construction sales and especially loves the work setting at Ten Trails. "It's much quieter out here and away from the hustle and bustle of the city," she says. "It's just so pretty to look at on my drive here with all of the trees and nature."
Ichijo Homes at Ten Trails
When it comes to sharing information about the new Ichijo homes at Ten Trails, Alycia is passionate about letting buyers know about how innovative the homes are. "Our wall panel construction and the fact that we make our own cabinets, doors and windows is so unique for this industry," she says. "When you buy an Ichijo House, you're buying a genuine Ichijo house and not one that can be found with any other builder."
Why Choose Ten Trails?
Alycia encourages buyers to consider buying an Ichijo home at Ten Trails for the lifestyle that the community offers. "The community is very family-oriented," she says. "The amenities, parks and events are all geared toward bringing families and friends together and that's not something you can find anywhere else."
Make sure you stop by and say hello to Alycia at the Duet models at Ten Trails the next time you're in the community!
www.TenTrails.com
360-469-4043
Visit the Enumclaw Wine and Chocolate Festival
Visit the Enumclaw Wine and Chocolate Festival
Just a short drive south of Black Diamond, Enumclaw offers Ten Trails residents fun activities to enjoy as well as a quaint downtown district with restaurants, shops, bakeries, and coffee shops to explore. Ten Trails residents will want to head to Enumclaw this weekend to take part in the annual Wine and Chocolate Festival.
Wine and Chocolate Festival at the Enumclaw Expo Center
The event takes place this Friday, February 7th from 4 to 10 pm, and Saturday, February 8th from 2 to 10 pm at the Enumclaw Expo Center. Sample a wide variety of Washington State wines and browse crafts and goods from local vendors. The event also attracts many great local chocolatiers with decadent cocoa concoctions to please your palate.
Be a Part of Local Festivals and Events as a Resident of Ten Trails
Taking part in local festivals and events is just one of my many great activities you can enjoy as a resident of this award-winning master-planned community! In addition to all the wonderful events put on by the City of Black Diamond and events in nearby Enumclaw and Maple Valley, Ten Trails also has public events like our annual Easter Egg Hunt, Hometown Harvest event, Hometown Holiday as well as summer concerts, vendor markets and movie nights. Follow us on our Hometown Social Facebook page for updates on our next community event!
www.TenTrails.com
360-469-4043
Ichijo Now Selling Single Family Homes at Ten Trails
Ichijo Now Selling Single Family Homes at Ten Trails
Ichijo is now selling single-family homes in the community! Their two new single-family home floorplans, the Cottonwood and the Maplewood, range in size from  2,287 to 2,449 square feet. These new homes feature open floorplans, gas fireplaces, covered outdoor patios and two-car garages. Like Ichijo's duet models at Ten Trails,  these new homes also include energy-saving technologies and modern storage solutions.
Energy Savings Features 
The new Ichijo single-family homes at Ten Trails feature high-quality, precision factory-assembled walls that are energy efficient, providing up to one-third savings on energy bills. Each home also comes with a Nest learning thermostat to help homeowners save money on their energy bills by learning their heating and cooling habits. As an added bonus, these homes are solar-ready, so homeowners can opt to add solar panels after purchasing.
Technological Features
Ichijo homeowners love the technological and storage solution features that are included with their homes. The Cottonwood and Maplewood feature custom-made cabinet organizers, adjustable tray dividers, knife holders, pull-down shelving, spice racks, under-cabinet lighting, dual slide windows, and earthquake safety lock cabinet door hardware.
Visit Ichijo at Ten Trails to Learn More
Visit the Ichijo duet model at Ten Trails to learn more about these upcoming single-family homes! Their office is open seven days a week. Stop by the Ten Trails Welcome Center for a map to Ichijo's office and to get some community information!
360.469.4043
www.TenTrails.com