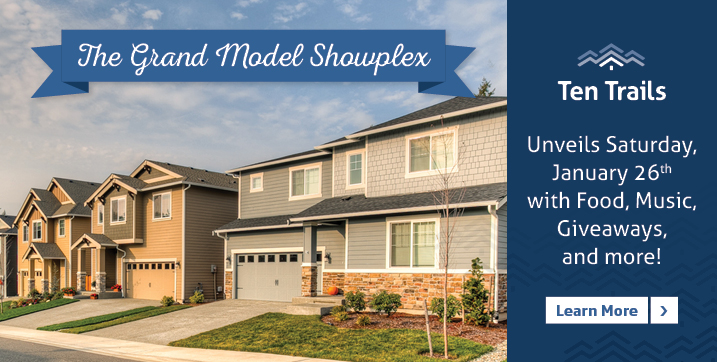 Lennar's Grand Model Showplex
January 26th 10 am to 2 pm
Join us on January 26th for the unveiling of Lennar's Grand Model Showplex. From 10 am to 2 pm, Lennar will celebrate the opening of their eight new model homes in the East Village Collection with local food trucks, a hot chocolate cart, fresh-baked cookies, face-painting, balloon animals, music and tons of giveaways!
The Ten Trails East Village collection offers 11 floorplans to choose from, ranging in size from 2,350 to 3,862 square feet. The collection includes the Bainbridge Next Gen model home which is a floorplan designed for multi-generational living. This "home within a home" includes a separate private suite within the home complete with living room, bedroom, kitchenette and separate entrance—perfect for extended family members, long-term guests, or anyone else who can use the flexible space.
Don't miss all the fun on Saturday, January 26th and help us celebrate another wonderful addition to our growing community!