Meet Felecia Wheatfall, New Resident of Ten Trails
Meet Felecia Wheatfall, New Resident of Ten Trails
Ten Trails is happy to introduce one of our newest residents, Felecia Wheatfall! Felicia is a first-time homebuyer from Renton who moved into her new Lennar home this past November. "It was wonderful to spend Thanksgiving in my home," says Felecia. Regarding the quick turnaround time from moving day to holiday season, Felecia says it put a lot of pressure on her to try to get the house set up quickly for guests, but the efforts were well worth it. "It was lovely to be able to host my mom and brother for the holiday in my brand new home," she says.

Easy Commuting with the Microsoft Connector
Felecia is a special projects manager within Microsoft Research. When shopping for homes, her commute was a factor in her final decision of where to buy, and she says Ten Trails' close proximity to the Microsoft Connector stop in Covington was one of the factors that sold her on buying a new home in the community. She plans to commute to the Microsoft campus in Redmond via the Connector on most days, and work from home when she is able using the one-gig internet in her home via Wave.
First-Time Home Buyer in a Competitive Market
Given the fast-paced and high-priced real estate market in the Seattle area, Felecia says she had all but written off being able to achieve her dream of homeownership before finding Ten Trails. "I had made offers on several homes last year and kept getting outbid by other buyers. The whole process was really frustrating and I was almost ready to give up. The home-buying process was much less stressful when buying a new home from Lennar and I was able to take some time to select the home I really wanted."
Lennar Storybook Cottages at Ten Trails
It was important to Felecia to purchase a single-family detached home, and the Lennar Storybook Cottages at Ten Trails appealed to her because they were the right size for her needs. "The price point fit my budget and I loved the smart home and "everything's included" features that Lennar offers." Felecia also loves that her home is located just steps away from the upcoming Ten Trails Retail Village. "I'm looking forward to walking over to get my coffee in the morning," she says.
Welcome to the community, Felecia! We are so glad you chose Ten Trails as Your New Hometown!
360.469.4043
www.TenTrails.com
Crystal Mountain, a Winter Sports Destination
Crystal Mountain, a Winter Sports Destination
About an hour away from the community, Ten Trails residents can find the largest ski resort in Washington State! Crystal Mountain Ski Resort encompasses 2,600 acres and has more than 50 named runs.

Crystal Mountain Resort Now Open
Winter has arrived and Crystal is now open for skiing, snowboarding and a host of other winter sports activities! In addition to the downhill runs, there are two terrain parks for visitors to enjoy as well as six snowshoeing trails for those who prefer winter sports with a slower pace.
Gondola Rides and Dining
Crystal Mountain offers dining options in the ski lodge as well as at the Summit House Restaurant. At 6,872 feet in elevation, the Summit House is the highest dining experience in the state of Washington. Take a scenic gondola ride to climb nearly 2,500 feet to the summit and cap off your meal by admiring spectacular views of Mt. Rainier.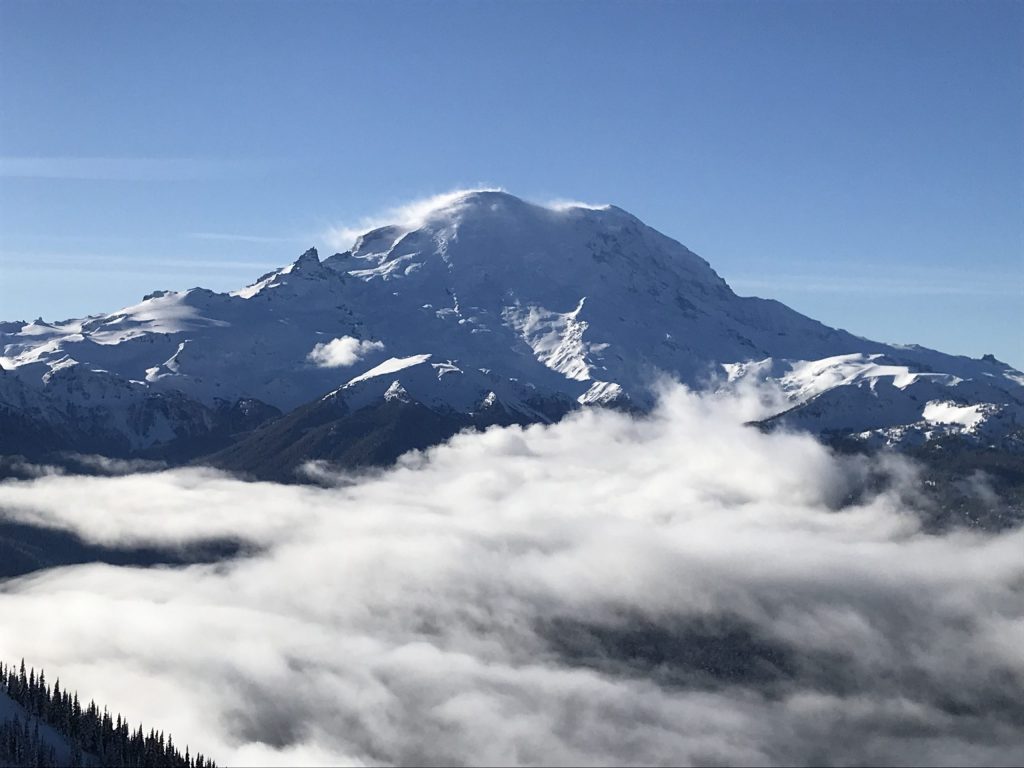 www.TenTrails.com
360-469-4043
Meet Jiaxin Ji and Xidan Yuan, New Neighbors at Ten Trails!
Meet Jiaxin Ji and Xidan Yuan, New Neighbors at Ten Trails!
Ten Trails is happy to introduce new residents, Jiaxin Ji and Xidan Yuan! These first-time home buyers moved into the community in September and are loving life in the new Magnolia floorplan home from Lennar!

Better Commute and Quality of Life
Jiaxin works at Boeing and used to commute to his workplace from University Place near Tacoma. "The traffic going past the Tacoma Dome can be terrible," he says. "This commute from Ten Trails is much easier." The couple also notes that they love that Ten Trails is in a quiet, wooded setting, but still close to nearby shopping plazas for day-to-day needs.
Lennar Single Family Homes at Ten Trails
When home shopping in the summer, the couple really loved a few of the many single-family home options at Ten Trails but ultimately decided to go with the Magnolia plan by Lennar. The builder's "everything's included" philosophy, the home's price point and the great layout really appealed to them and fit their needs.
Building Community
Jiaxin and Xidan have enjoyed getting to know their immediate neighbors and look forward to attending some of the community events in the future and meeting even more new residents. "We live close to a park and our neighbors have a fire in the park's firepit almost every week," Jiaxin says. "It has been nice getting acquainted with everyone."
Welcome to the community, Jiaxin and Xiadan! We are so happy you chose Ten Trails for Your New Hometown!
360.469.4043
www.TenTrails.com
Even more Commuting Options from Your New Hometown
Even more Commuting Options from Your New Hometown
Residents of Ten Trails have many options for their daily commute to nearby cities for work! Seattle commuters can catch the Sounder train to downtown, local park and rides make bus commutes a breeze, and many residents have the option to telecommute thanks to the ultra-fast 1-gig internet offered in the community. Now there are even more options for commuting to work from Ten Trails!

Metro Park and Ride to Kent Station 
Get dropped off directly at the Sounder train bay when you take the Metro Park and Ride bus to Kent Station from nearby Cornerstone Methodist Church in Covington—just four miles from Ten Trails.
Microsoft Employee Connector Bus
Microsoft employees can catch the Microsoft Connector bus just four miles from Ten Trails, also at the parking lot at the Cornerstone Methodist Church in Covington.
King County Vanpool to Downtown Bellevue
Eastside commuters can take the King County Vanpool from the lot at Real Life Church in Covington to downtown Bellevue. The vanpool departs at 6 am from the church parking lot and is looking for new riders. Call 206-465-8061 if interested.
Snoqualmie Casino Employee Shuttle Bus
Ten Trails residents who work at the Snoqualmie Casino can catch the casino employee bus at its stop in nearby Covington, also at Real Life Church. The bus runs daily to and from the casino. For more information, visit the Snoqualmie Casino website.
360.469.4034
www.TenTrails.com
Nearby Events this Holiday Season
Nearby Events this Holiday Season
If you didn't get enough holiday fun at our Hometown Holiday event last weekend, don't fret! Ten Trails residents still have plenty of activities to choose from to celebrate this magical time of year!

December 14th Hometown Christmas in Black Diamond
From 10 am until 3 pm on December 14th, head to historic downtown Black Diamond for the Black Diamond Historical Society's annual Hometown Christmas event! Meet Santa and Mrs. Claus as well as Frosty the Snowman and take part in a ton of activities like cookie-decorating, face-painting, and more! All are welcome, and the kids' activities are free.
December 14th Christmas Rush Fun Run and Walk                  
Before heading to Hometown Christmas, bring the family to nearby Kent for the Christmas Rush Fun Run/Walk at Hogan Park. Registration begins at 8 am, the 10k runners start at 9:50 am and the 5K at 10 am. Registration is open until the day of the event and costs $25 per participant.
Now through January 5th: Zoolights at the Point Defiance Zoo and Aquarium 
Take a quick drive to nearby Tacoma for their annual Zoolights holiday display! 700,000 LED lights transform the Point Defiance Zoo and Aquarium into a winter wonderland complete with 3D animal light displays sure to dazzle the youngest members of your family.
Holiday Lights at Ten Trails 
Bundle up and take a stroll or family drive through Ten Trails during any given evening this holiday season to check out our spectacular holiday lights display! Our common areas, Welcome Center, and many of our residential homes are lit up with holiday cheer.
For even more holiday events in the Puget Sound area check out Seattle Times' Winter Guide!
www.TenTrails.com
360.469.4043
Second Annual Hometown Holiday event and "Light Up Your Hometown" Contest Winners!
Thanks to everyone who came out for our second annual Hometown Holiday event yesterday and a BIG congratulations to our winners of the Light Up Your Hometown Contest:
Clark Griswold Family Christmas – Jose Enciso
Classical Christmas – John Hoyt
See it from the Moon- Shellyn Moore
Tis the Reason for the Season – Denise and Chris Mackey
The fun never stops at Ten Trails! Follow us on Hometown Social for updates on our next event!
Meet Arie DeQuilettes, New Home Consultant for Lennar at Ten Trails
Meet Arie DeQuilettes, New Home Consultant for Lennar at Ten Trails
Meet Arie DeQuilettes, one of the amazing team members you'll meet when you visit the new master-planned community of Ten Trails in Black Diamond, WA! As one of the newer team members on Lennar's Ten Trails Team, Arie brings tons of energy and enthusiasm to his role in helping customers select their dream home.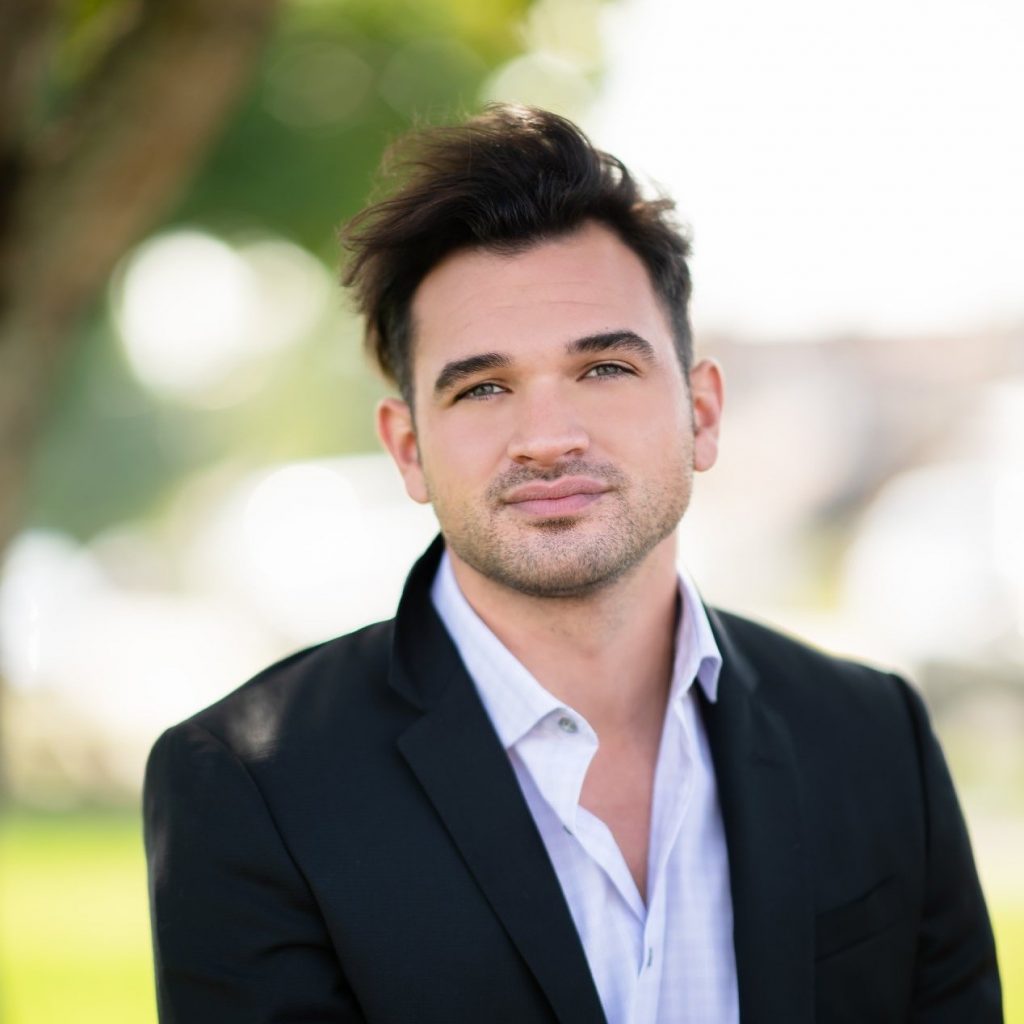 Arie was raised in the Bothell area, one of four kids and the only boy among three sisters. Growing up, Arie spent a lot of time with his father who was a homebuilder and electrician. He has fond memories of days spent on jobsites. "I had a huge interest in construction and homebuilding from an early age," says Arie. "As I got older, it seemed pretty clear that my career path should be in the real estate industry in the new construction side of home sales."
Bringing Together a Community at Ten Trails in Black Diamond
Arie landed a job as a new home consultant for Lennar in April 2018, and joined the sales team at Ten Trails in the summer of 2019. "I love working on site at Ten Trails," says Arie. "The strong sense of community that residents have here is something really unique and special. The community events really bring residents together, and there's this feeling of living in a small town yet we are still so close to everything that Seattle and Tacoma have to offer."
"Everything's Included" with New Homes by Lennar at Ten Trails
Arie cites the value customers get when buying a home from Lennar as one of the many reasons to purchase from this award-winning, national builder. "Our homes offer so many extras that are included in the purchase price like the blinds and appliances. At Ten Trails, homebuyers also get a Wi-Fi certified home combined with the community's one-gig speed internet. That's a really powerful combination for today's tech-savvy families." Arie also notes that Lennar is heavily focused on the customer experience when purchasing a home. "We want to make sure the homebuyer has the best experience possible from the first time they tour our model homes to when they are settled in their new place. Our sales, construction and customer care teams all work together to ensure the process goes smoothly, and our goal is to create a lifelong relationship with our clients."
Stop by and Say Hello to Arie at Lennar's Showplex at Ten Trails
Visit Arie at Lennar's Grand Model Showplex located in Ten Trails! These models and more are open seven days a week for touring.
360.469.4043
www.TenTrails.com