Visit Nearby Pumpkin Patches this October
Visit Nearby Pumpkin Patches this October
Pumpkin season is here and residents of Ten Trails have a lot of options when looking for nearby places to take their kids pumpkin-picking! Check out these local farms and make sure to tag us, @TenTrails on social media with your best pumpkin patch photo!

Thomasson Farm Pumpkin Patch
Thomasson Family Farm in nearby Enumclaw has a whole host of fall activities for families to enjoy this October! Head to the farm from October 1st through the 31st to experience their pumpkin patch, and take part in fall activities including tractor train rides, hay wagon rides, a petting farm, corn maze and much more! The farm is located at 38223 236th Ave SE in Enumclaw.
Maris Farms
Located in nearby Buckley, Maris Farms has fall activities for kids of all ages including a corn maze, pig and duck races, and a haunted woods walk. Their pumpkin patch is open from September 28th through October 30th and features pumpkins and gourds of all sizes. Visitors can also purchase pumpkin-carving kits and cornstalks directly from the farm which is located at 25001 Sumner Buckley Hwy in Buckley.
Mosby Farm
Mosby Farm is a small, family-run farm located close to Ten Trails in the Green River Valley. Their pumpkin patch is open from September 28th until October 30th at 3104 Auburn-Black Diamond Road in Auburn.
Carpinito Brothers Farms Pumpkin Patch and Corn Maze 
Just a few miles from Ten Trails in nearby Kent, Carpinito Brothers Farm has plenty of activities for the little ones in your family! The pumpkin patch and corn maze are open from September 27th through October 31st at 27508 W. Valley Hwy North in Kent. Take part in fall-themed kids' activities at the farm while enjoying a majestic view of Mt. Rainier in the lovely Kent valley.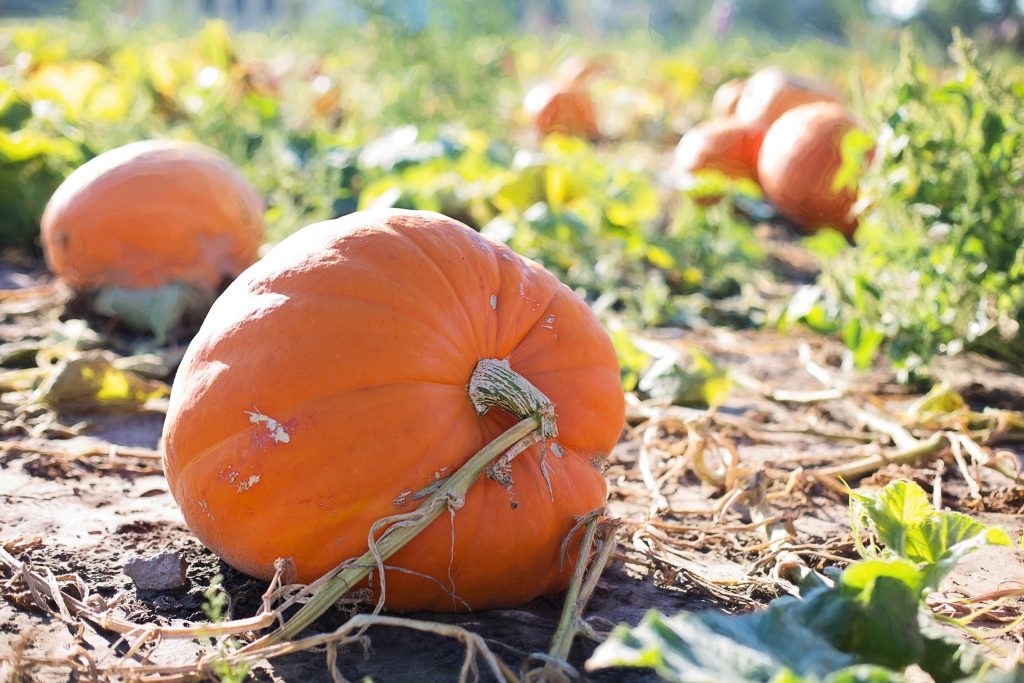 360-469-4043
www.TenTrails.com
Meet Christine Cordova, Sales Consultant for MainVue Homes at Ten Trails
Meet Christine Cordova, Sales Consultant for MainVue Homes at Ten Trails
Christine Cordova has worked in the real estate industry since beginning her career in 2006. She started in general brokerage and quickly decided that new construction was the place for her. "I just love it," she says. "I can't see myself doing anything else. I really enjoy talking to people and helping them meet their homeownership goals."  Christine is the main point of contact for potential residents looking to purchase a MainVue home at Ten Trails, and she works onsite at the MainVue model home at Ten Trails five days week.

Luxury Inclusions at MainVue Homes at Ten Trails 
The new MainVue homes at Ten Trails are notable for their luxury inclusions that are standard with each home including frameless European-style cabinets, chrome Grohe faucets, quartz countertops, oversized kitchen islands, designer porcelain floor tiles in the master bathroom, a design free-standing soaking tub, and their signature outdoor rooms. "Our standard is often another builder's upgrade," says Christine. "It's not just one thing that sets our homes apart from other builders, it's the whole package. Each home is truly a work of art."
Why Ten Trails? 
Christine is excited about being given the opportunity to work with new clients looking to purchase a home in Ten Trails. "If you love nature, this is the place to be," she says. "The community has such close proximity to hiking, mountain-biking, and skiing, and the sense of community you get living here doesn't compare to any other community in the area." Christine likes the community so much, in fact, that she decided to buy a home here herself! Welcome to Ten Trails, Christine!
To learn more about MainVue Homes at Ten Trails, visit our website's builder page.
www.TenTrails.com
360-469-4043
Meet Stuart Sargent, New Home Consultant for Lennar at Ten Trails
Meet Stuart Sargent, New Home Consultant for Lennar at Ten Trails
Meet Stuart, one of the many friendly faces you'll meet when you visit Ten Trails in Black Diamond, WA! In his position as New Home Consultant for Lennar, Stuart helps guests visiting the community select the perfect Lennar home to fit their family's needs.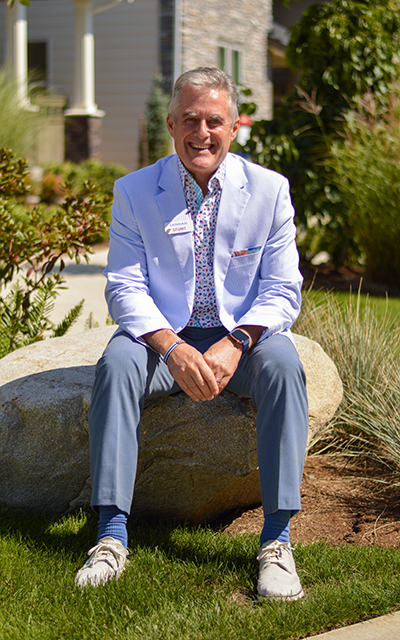 Stuart began his sales career working for Magnolia Hi-Fi selling consumer electronics in the Seattle area. In 1989, Stuart made his move into the real estate industry and joined Windermere to work in their builder services division selling new construction throughout the Puget Sound area. Stuart then went on to work for several new home builders before joining the Lennar Seattle team last year along with his wife, Fay. "It was the best thing we could have ever done," says Stuart. "Lennar is a huge company but it feels so much like a family-run business. Everyone is so warm and thoughtful and caring. The company offers a bunch of events and family days, so you really feel like you are part of a close-knit group rather than a large, national company."
A Wide Variety of New Homes at Ten Trails
Having worked in the Seattle area real estate industry for many years, Stuart was aware of Ten Trails long before any homes were built in the community. He always knew he wanted to be involved with the project and, now that he is, enjoys working with potential homebuyers to help them select from a wide variety of home sites and styles in the community. "It's great to have such diversity of product," he says. "It's so much fun for a sales professional to be able to help so many varied homebuyers who are in in different phases of their lives. I see a lot of buyers who are looking for first homes, looking to move up in their home, or buyers who want to downsize, and I am able to offer them a home to fit their needs."
When not working at Ten Trails, Stuart and his wife Fay enjoy spending time in their second home in Palm Springs as well as exploring new restaurants in the Seattle area.
Stop by and say hello to Stuart on your next visit to Ten Trails!
360.469.4043
www.TenTrails.com
Head to Ten Trails for our Annual Hometown Harvest Event!
Head to Ten Trails for our Annual Hometown Harvest Event!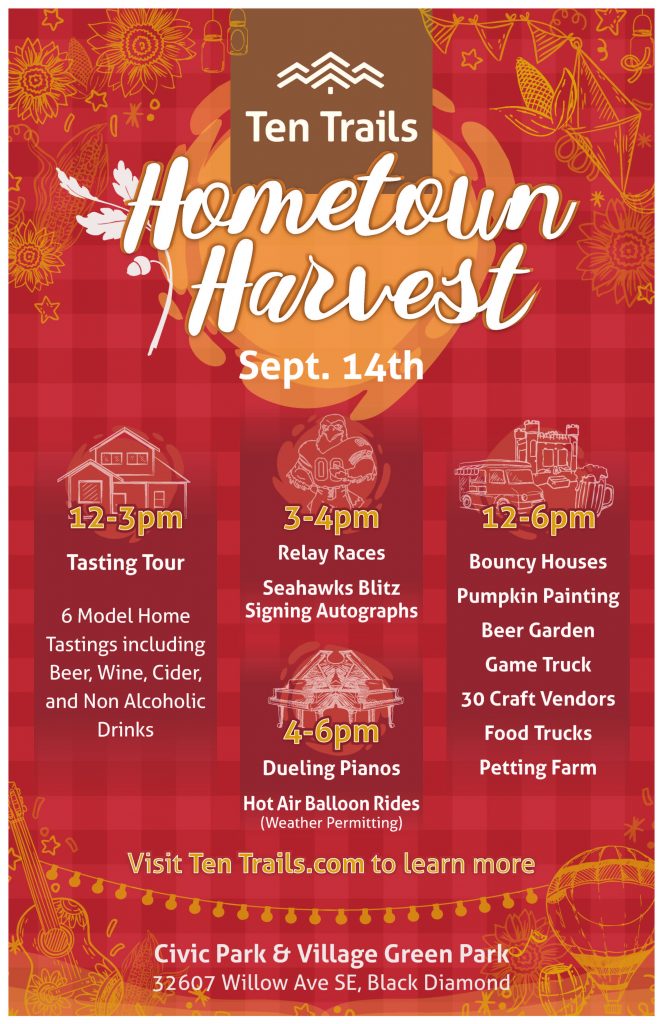 Join us for Hometown Harvest at Ten Trails featuring fun activities for the entire family on Saturday, September 14th from 12 to 6 pm. Throughout the day, we will have bouncy houses, pumpkin painting, a beer garden, game truck, more than 30 craft vendors, face painting, balloon animals, food trucks, dessert trucks and a petting farm! All these activities will take place in our Civic Park and Village Green.
Tasting Tour at Our Ten Trails Model Homes
In addition to all the fun activities at our parks, we will also have a tasting tour at our model homes! There will but a shuttle service bringing guests to seven different stops at our models and Welcome Center with sample items to eat or drink at each stop! Featured vendor samples are from Farm Shed Wines, Bordeaux Wine Bar, Schilling Cider, Café Pacific Catering, Gracene's Cupcakes and more!

Hometown Harvest Event Giveaways 
The Hometown Harvest event will feature a number of great giveaways including a Yeti Tundra 35 cooler, Mariner's tickets, and a trip to Friday Harbor with a ride aboard the Victoria Clipper! To be entered to win any of our giveaways, grab a passport from our Ten Trails Welcome Center, get your passport stamped at our other six tasting tour locations, and turn in your completed passport to our Welcome Center or Ten Trails event tent at the Civic Park.

Relay Races, Live Music and Hot Air Balloon Rides 
From 3 to 4 pm in our Civic Park, we will have relay races with prizes and the Seahawks' Blitz will be signing autographs and taking photos with guests! Stay at the Civic Park from 4 to 6 pm to watch a comedic dueling piano performance on our park stage. The event will conclude with hot air balloon rides, weather permitting.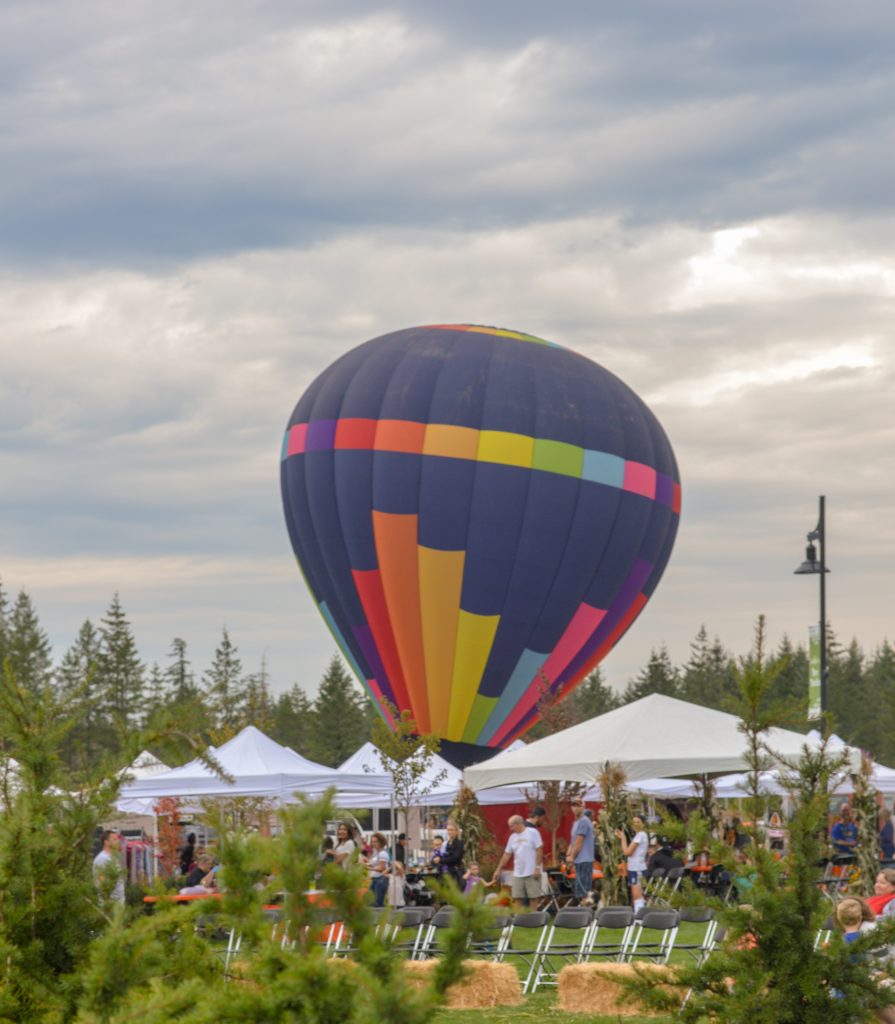 Don't miss this day of fun at Ten Trails!
www.TenTrails.com
360-469-4043
Meet Jan and Dave Wix, New Neighbors at Ten Trails!
Meet Jan and Dave Wix, New Neighbors at Ten Trails!
Ten Trails is happy to welcome new neighbors, Jan and Dave Wix! The couple moved to Ten Trails this past spring from nearby Kent after a long search of nearby communities. Self-described, "newlyweds," the Wixes were on the hunt for a home they could select together as a new couple and could not be more delighted to settle into married life at Ten Trails.
When it came time for house-hunting, Dave had heard about Ten Trails and did some initial research on the community's website. The master-planned community concept appealed to the couple, and they liked what they saw when they visited Ten Trails, including the well-manicured common areas that are kept looking beautiful by efforts from the developer and HOA.
The Wixes had been looking for new homes for nearly eight months and nothing appealed to them as much as the new Whistler plan home by Lennar that they found at Ten Trails. "We love the home and the layout," Dave said. "And we love being near the future Retail Village where everything is happening."
Since moving into their home in May, the Wix family have been active in the community, attending every single community event, and taking part in neighborhood activities like the new community book club.  "We love the events," said Jan. "We love seeing the kids running around and being joyful. It's just wonderful out here. We like it more all the time."
The Wix family also can't say enough good things about their experience buying a new home from Lennar. "Lennar has been delightful," said Jan.  "Their support system with Travis and Traci has been great. We felt very well taken care of, and everyone we worked with has been professional and helpful. We even had two guys from Amazon come out to our house and spent four hours teaching us how to use the technology features of our home."
Welcome to the community, you two! We are so happy you chose to make Ten Trails your new hometown!
www.TenTrails.com
360-469-4043
Labor Days Festival Recap
It was another fun and festive Labor Days event weekend in historic Black Diamond, WA. Ten Trails was happy to see a lot of familiar faces and new resident stopping by our booth. We hope to see everyone at next year's event!