Three Black Diamond Area "Hidden Gems"
Beautiful Black Diamond, Washington is full of unique places of interest, from the historic Black Diamond Bakery to the ever-popular Lake Sawyer Park. Local area residents are lucky to call the Black Dimond area home for a number of reasons, including having easy access to these three unique, "hidden gems."
Green River Gorge
Green River Gorge, located just east of Black Diamond and Ten Trails, is the last river-cut canyon in western Washington. On a path near the Franklin Ghost Town Trail, hikers can take in breathtaking views of the Maid of the Mist Waterfall.
Black Diamond Museum
Discover the history of Black Diamond and Southeastern King County at the Black Diamond Museum! This hidden gem displays a number of historic artifacts and documents with countless exhibits on the city's coal-mining heritage, as well as tributes to the immigrants and settlers who founded the city.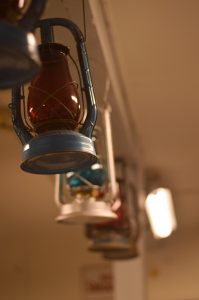 Europa Restaurant
Quietly tucked next to the Lake Sawyer Grocery, Europa serves up authentic German, Central European and Polish food. Try their popular Schnitzel and don't miss dessert with a delicious apple strudel among other European treats to enjoy!