Visit Nearby Northwest Trek Park
Just about an hour south of
Ten Trails,
families in this new, master-planned community can spend time exploring Northwest Trek, one of the area's most unique attractions. Dedicated to conservation and education, the park offers guided tram tours through natural habitats for rescued animals who are native to the northwest.
Tram Tours
Hop aboard one of Northwest Trek's trams for a ride through their wildlife habitats. Through 435 acres of meadows and forests, guests can view moose, bison and elk in their free-roaming area. This fall, take a tour to see the elk during mating season on their
elk bugling tours.
[caption id="attachment_1954" align="alignnone" width="300"]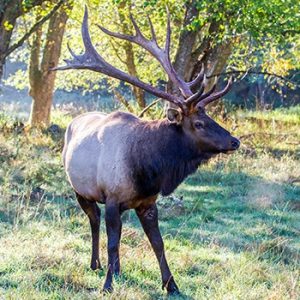 Photo Courtesy Northwest Trek[/caption]
Walking Tours
A paved path through the forest reveals natural habitats for bears, wolves, cougars, birds. There are even pools to observe beavers and otters busy at work, or resting in their dens.  Daily from 11:30 am to 1:30 pm, the park hosts "Keeper Chats" where visitors can talk with the animal keeper  about the animal's behavior, habitat and more!
Cheney Discovery Center
The park has a hands-on Discovery Center that is perfect for younger kids to learn about native species! At the
Cheney Discovery Center,
kids can get up close and personal with animals and experience exhibits that teach about conservation and preservation of the region's precious wildlife and wildlife habitats.
New Grizzly Cubs
Just as new families are constantly moving in to
Ten Trails,
Northwest Trek also has new residents being added on a regular basis, including two new grizzly bear cubs! Just under a year old,
Northwest Trek's new Grizzly Bear cubs,
Hawthorne and Huckleberry, are ready to make their grand debut to the public this fall! These two rescued orphans can be seen everyday but only during set times so they are sure to get their much-needed rest. Hawthorne can be viewed daily from 9:30 to 11:30 am, and Huckleberry from 1 to 3pm. [caption id="attachment_1951" align="alignnone" width="300"]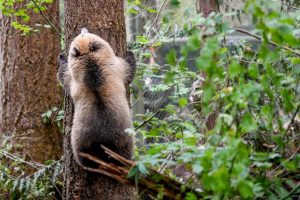 (photo courtesy Northwest Trek)[/caption] [caption id="attachment_1952" align="alignnone" width="300"]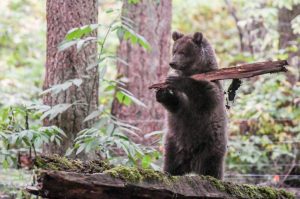 (photo courtesy Northwest Trek)[/caption]
www.TenTrails.com
360-469-4043