Signs it May be Time to Move 
Moving is a big decision and sometimes it can be hard to know when it is the right time to pack up your things and relocate your home. At Ten Trails, we talk to folks who are thinking of moving everyday and here are the most common reasons we hear why people are contemplating a move:
Lack of Space for How Your Family Functions
One of the most obvious tell-tale signs that it is time to move is when you no longer have room for your family's things. Maybe you recently added to your family with a new baby or had a family member move in with you. Whatever the reason, when space gets tight in your home, it is time to find a bigger place.
Your Home Needs an Upgrade
The remodel versus move dilemma is one that many homeowners contemplate. As homes age, maintenance and upkeep can increase, and the home's features may be out of style. Renovations typically take longer and are more expensive than homeowners anticipate, and many just do not want to deal with the hassle of having their home in disorder for long periods of time. That is why many homeowners opt to sell their aging home and upgrade to a new construction option like the homes found at Ten Trails.
Relocating for Work
With so many large corporations and employers based in the Seattle area, we meet a lot of folks who are relocating to the area for work. Moving for a job is one of the most common reasons for relocating to a new city, and many of our residents chose Ten Trails for their new hometown because of a work relocation.
Need to be Near Family Members
A desire to move to be closer to family members is an extremely common reason we hear about why people are looking to move. Raising children away from a family support system can be difficult, and many parents of young children opt to move to be closer to grandma or grandpa, or vice versa. Many families now are opting for
multi-generational housing options
like those found at Ten Trails. In these types of homes, there is a separate living space located within the larger home that is perfectly sized for grandparents or even older kids returning from college who want to live at home.
Need to Downsize 
Have a bunch of rooms in your home that you never use? Do you have a huge yard that takes you days to maintain during the spring and summer months? It might be time to downsize. Empty nesters often make the decision to move to a smaller, lower-maintenance home after their children have left the home. By downsizing, decluttering, and moving to a home that better suits your current needs, you will be able to spend more time doing what you love and less time cleaning and maintaining an empty house.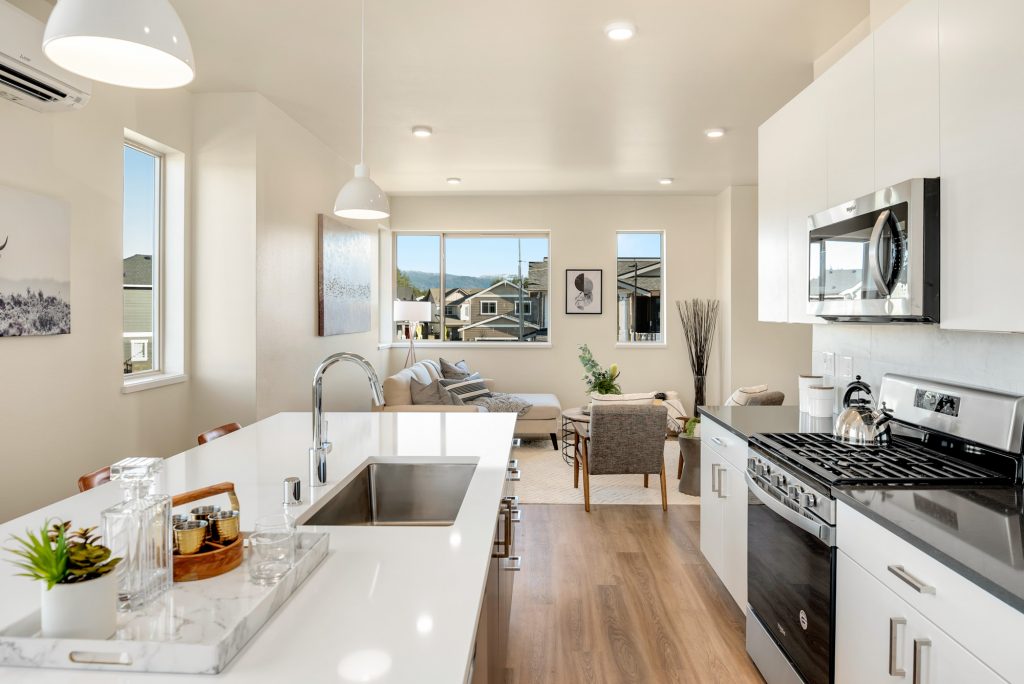 www.TenTrails.com
360.469.4043