Black Diamond Elementary School
Ten Trails kids who are elementary school age currently attend the brand new Black Diamond Elementary School. Located just minutes from Ten Trails, the new school's mission is to be a "thinking and sharing community that inspires learning."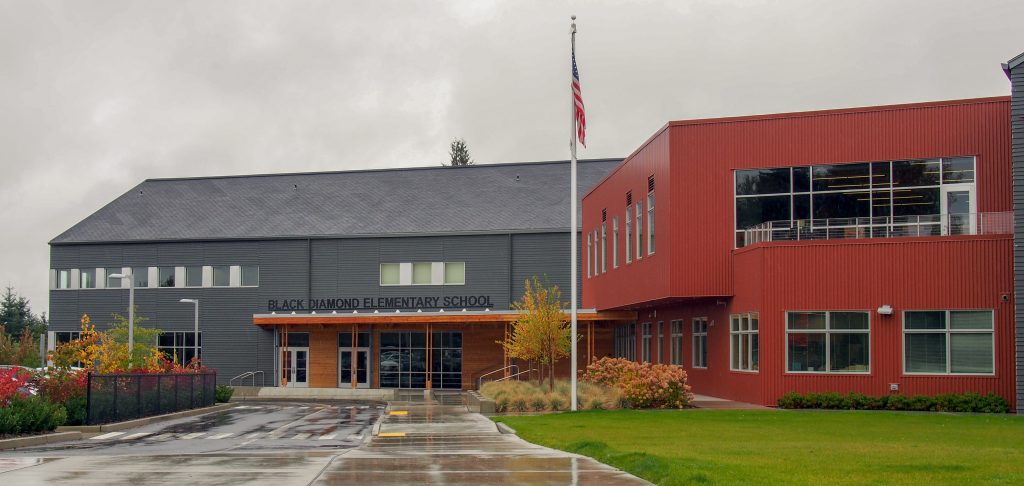 Focus on Individual Learning and Needs
All the staff members at Black Diamond Elementary School are focused on supporting each individual child. There's a focus on achieving learning goals to meet standardized testing reports, but also on each child's own needs. At Black Diamond Elementary School, they believe each child is unique and so is their learning style. Black Diamond Elementary School has a program for "highly capable" student for grades 3-5. These students take part in a half day program where a teacher comes in and works with them on special projects.
Arts Education
Of further interest to parents is Black Diamond Elementary's focus on arts education. They have their own kiln in the arts room and dedicated space for creating and displaying student artwork..
Active PTA
In addition, the school has an extremely active PTA that regularly hosts events such as Muffins for Moms, Donuts for Dudes, Holiday Craft Bazaar, a Spring Carnival, ice cream socials and movie nights.
Learn More or Schedule a Tour
For more information or to schedule a tour, contact the Black Diamond Elementary School at 360-802-7570, 25314 Baker Street, Black Diamond, WA 98010.