Meet the Hoyt Family
Meet the Hoyts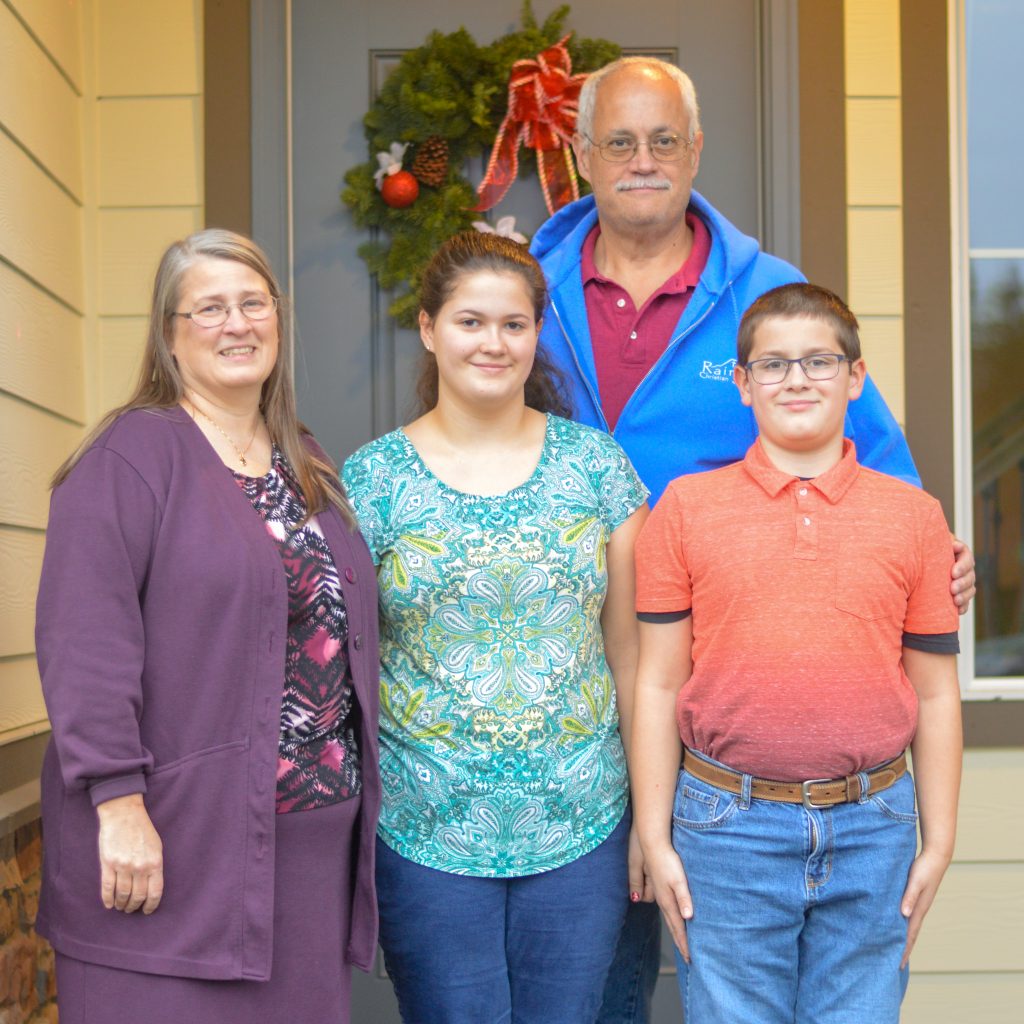 Please join us in welcoming the Hoyt family to Ten Trails! The Hoyts moved to community from the Lake Meridian area of Kent in October and became the first family to move in to a Lennar home in Ten Trails! The Hoyts began their home search in hopes they could find a floorplan that would allow Jackie Hoyt's mother to move in with the family, and have her living space entirely on the first floor. The plan not only had to have main level living space, but also had to have plenty of room to accommodate a family of four. The Hoyts found their ideal home site and floorplan with the Riverwalk model in the Ten Trails Cottages.
Community Amenities
Beyond finding just the right floorplan for their family–within their budget–the Hoyts were attracted to Ten Trails' walking paths and the bonus green space right off their front yard, complete with its own fire pit and Adirondack chairs. John, an avid gardener, also admired the community's lush landscaping woven throughout the parks, trails and home sites.
Connecting with Neighbors Through Community Events
Before moving in, the family attended two of the community's Hometown Social events and was impressed with the developer's focus on creating a sense of community among new and future residents through shared experiences like its concerts in the park, game night event, and grand opening wine walk.
Easy Connection with Wave One-Gig Internet
The Hoyts also have enjoyed using their new home's one-gig internet through Wave Broadband. "We never see any delays in download speed," says John. "It was easy to get started with our gigabyte router, and all of the cables were clearly marked when we moved in."
Welcome to the community, John, Jackie, Josephine, and James! We are so happy you chose Ten Trails for Your New Hometown!
www.TenTrails.com
360-469-4043
Nearby New Year's Eve Events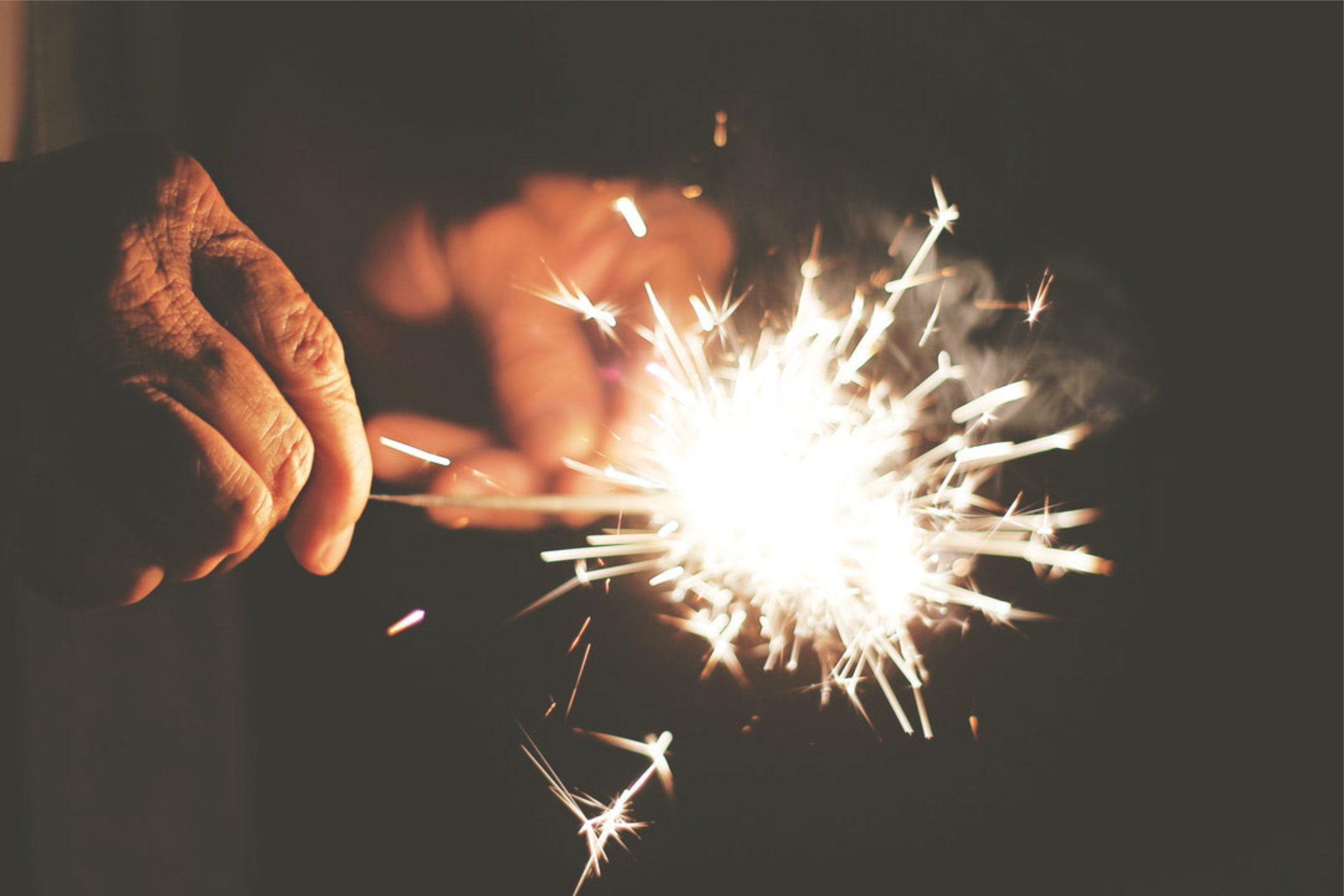 Annual Christmas Lights Show
At the Mt. Rainier Christian Center of Enumclaw, enjoy a synchronized holiday lights show! Tune your radio to 91.7 FM any time between 4 pm and midnight on New Year's Eve and sit back and enjoy Christmas music combined with a spectacular lights display. Admission is free!
New Year's Eve Pre-Funk Party at Plateau Wines
Enjoy live music by Kevin Jones and Doyle Wood this New Year's Eve at Plateau Wine and Tapas in nearby Enumclaw! Head to 1533 Cole Street Enumclaw around 5 pm New Year's Eve to catch all the fun!
New Year's Eve Part at the Kent Event Center
Take a short drive to nearby Kent for the Kent Event Center's New Year's Eve Party featuring musician Andy Stokes and his seven-piece band as well as DJ Mr. Nice Guy! Your $75 ticket includes admission to the party, dinner, party favors, free parking and a champagne toast at midnight.
Kid-Friendly New Years Eve in Bellevue
From 6 to 9 pm at Lucky Strike in Lincoln Square, the whole family can enjoy a host of different arcade games to ring in the new year! General admission is $25 and includes 1, one-hour timeplay game card. For more information, visit Lucky Strike's website: https://www.luckystrikesocial.com/locations/bellevue/
Razor Clamming on the Washington Coast
Recreational razor clamming is one of the most popular licensed outdoor activities in Washington state. If you haven't tried razor clamming, this is the perfect time to give it a try! This family-friendly activity is enjoyed by children and senior citizens alike, totaling over 75,000 participants each year in Washington. Razor clamming beaches on the Washington coast can be reached from Ten Trails in less than 3 hours. Washington Department of Fish and Wildlife has announced digs for this weekend so grab your gear and come along!
What is a Razor Clam?
Razor clam is a common name for long, saltwater clams (which vaguely resemble a closed straight razor in shape). The Pacific razor clam can grow as long as six inches, in contrast with the common, Manila clam, which tops out at three or four inches. This clam is quite a bit beefier with far more protein that the more widely-known Manila clam.
How do you dig for razor clams?
To harvest razor clams, you'll need boots, rubber gloves, a clam gun or shovel, a shellfish license, a headlamp—many low tides occur after dark—and a bucket to store what you've reaped. The "clam gun" refers to a specialized tube, made of aluminum or PVC pipe, with a handle which you wiggle into the wet sand, pulling up a core sample that, if properly extracted,will contain your prey.
Razor clams are collected in the hours just before low tide,when the receding water leaves behind soft sand. When clams move or feed, the disturbance creates a small hole or dimple in the sand.This is called a "show" and it is your indication that a clam is hidden beneath the surface. When you discover a "show," you'll target this area for digging with your shovel or clam gun. You'll want to keep in mind that razor clams can dig downward about a foot every thirty seconds, and they can be up to three feet deep. They can't go sideways, but they will move downward fast in wet sand. They will attempt to escape by digging down and away from you. Try to angle the gun slightly toward the ocean, and twist or plunge the tube until the pipe is at least two feet down into the sand. If you hear a crunch, you found one, but that sound means you've broken the shell. You are required to keep it and count it toward your daily limit of 15. Fortunately, mangled clams are still edible!
Experienced clam hunters recommend that diggers arrive to the beach an hour or two before low tide for best results. Designated dig times are often in the evening, so be sure to dress warmly and be extra cautious of the ocean as it's difficult to see large waves coming at night.
Where are razor clams found?
The largest concentration of razor clams in Washington is found on a 53-mile stretch of shore on Washington state's southern coast, where sandy,flat beaches provide an ideal habitat. Razor clams should only be harvested at the designated times and locations published on the WDFW website. Before heading out, always be aware of season openings, closures and adhere to designated times and locations on the WDFW website: www.wdfw.wa.gov/fishing/shellfish/razorclams
Upcoming digs are scheduled on the following dates, beaches and low tides:
Dec.21, Friday, 5:35 p.m.; -1.0 feet; Twin Harbors, Copalis
Dec.22, Saturday, 6:20 p.m.; -1.4 feet; Long Beach, Twin Harbors, Mocrocks
Dec.23, Sunday, 7:05 p.m.; -1.6 feet; Twin Harbors, Copalis
Rules and Regulations
Washington State Department of Fish and Wildlife tests for levels of a natural toxin produced by certain types of algae to determine if, when, and where to open beaches for harvesting of razor clams. Razor clamming should only be done at the designated times and locations published www.wdfw.wa.gov/fishing/shellfish/razorclams.
The daily limit per person is 15 clams, no matter what condition they are in, once removed from the sand. That limit is subject to change. Always check with official sources if you have any questions. Digging prior to noon during the Fall-Winter season on the approved days is not allowed. Also, each digger must keep their razor clams in a separate container.
All diggers age 15 or older must have an applicable 2018-19 fishing license to harvest razor clams on any beach.Licenses, ranging from a three-day razor clam license to an annual combination fishing license, are available on WDFW's website and from license vendors around the state.
How can I find More Information?
As part of planning your razor clamming trip, visit the website for Razor Clam Society at www.razorclamsociety.org and the Washington State Parks Foundation at www.waparks.org/razor-clamming-on-the-coast. 
www.TenTrails.com
360-469-4043
Meet Nathan!
Meet Nathan at Lennar Homes
Meet Nathan Olotoa, Senior New Home Consultant for Lennar Homes.
and another great member of the Ten Trails builder sales team!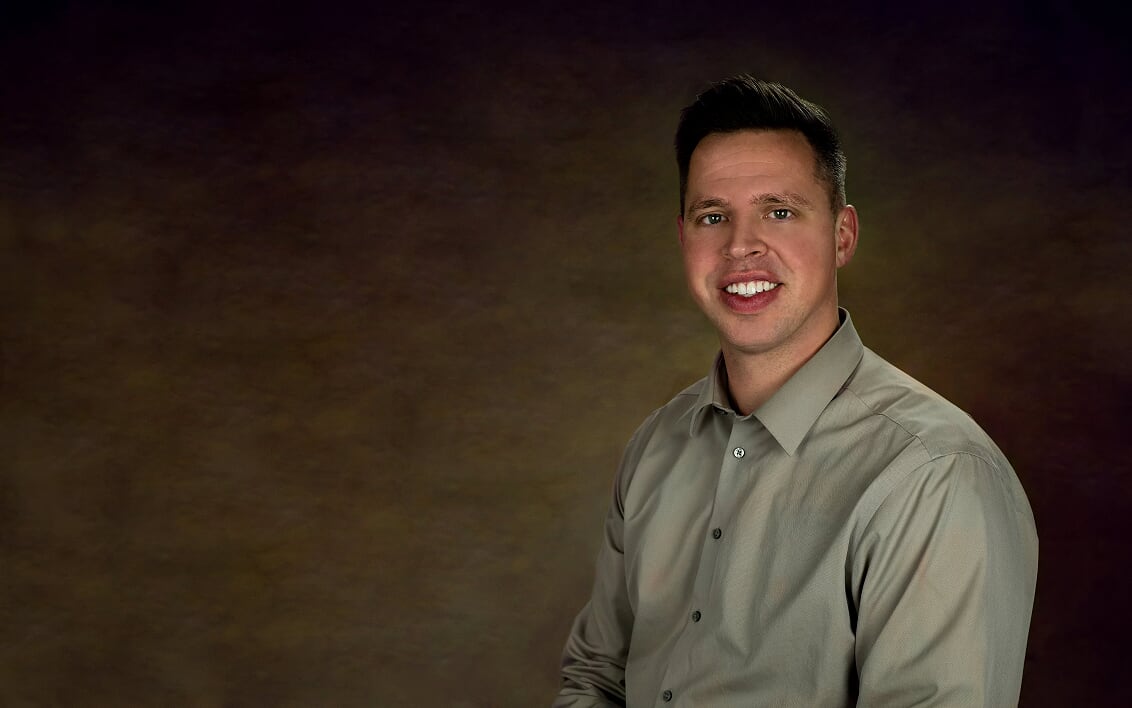 Nathan has worked in the real estate industry for the past 13 years, and in new home sales for the past five years.
With Lennar, "Everything's Included"
As a Lennar New Home Consultant, he loves sharing with potential homeowners the simplicity of their "everything's included" concept."With Lennar it's really easy to come into our homes and understand what you are getting," he says. "A lot of elements that would typically be considered high-end or custom finishes come standard with our home floorplans." In addition to the finishes, Lennar also offers WiFi-certified homes that include home automation and connectivity. "The technology aspects combined with Ten Trails' Wave 1-gig internet service makes it a great for homeowners who regularly telecommute," says Nathan.
Why Choose to Buy in a Master Planned Community?
Nathan is a big fan of master-planned communities and loves to share with visitors to the Lennar Ten Trails model homes the community's vision for a large, integrated trail system, as well as the many community amenities like the retail village, parks, schools and sports courts.
When he's not working, Nathan loves spending time with his two daughters, travelling with his family, and exploring new restaurants with his wife, Laurel. Stop by the models at the Cottages at Ten Trails today to say hello to Nathan!
360-469-4043
www.TenTrails.com
Nearby Preschools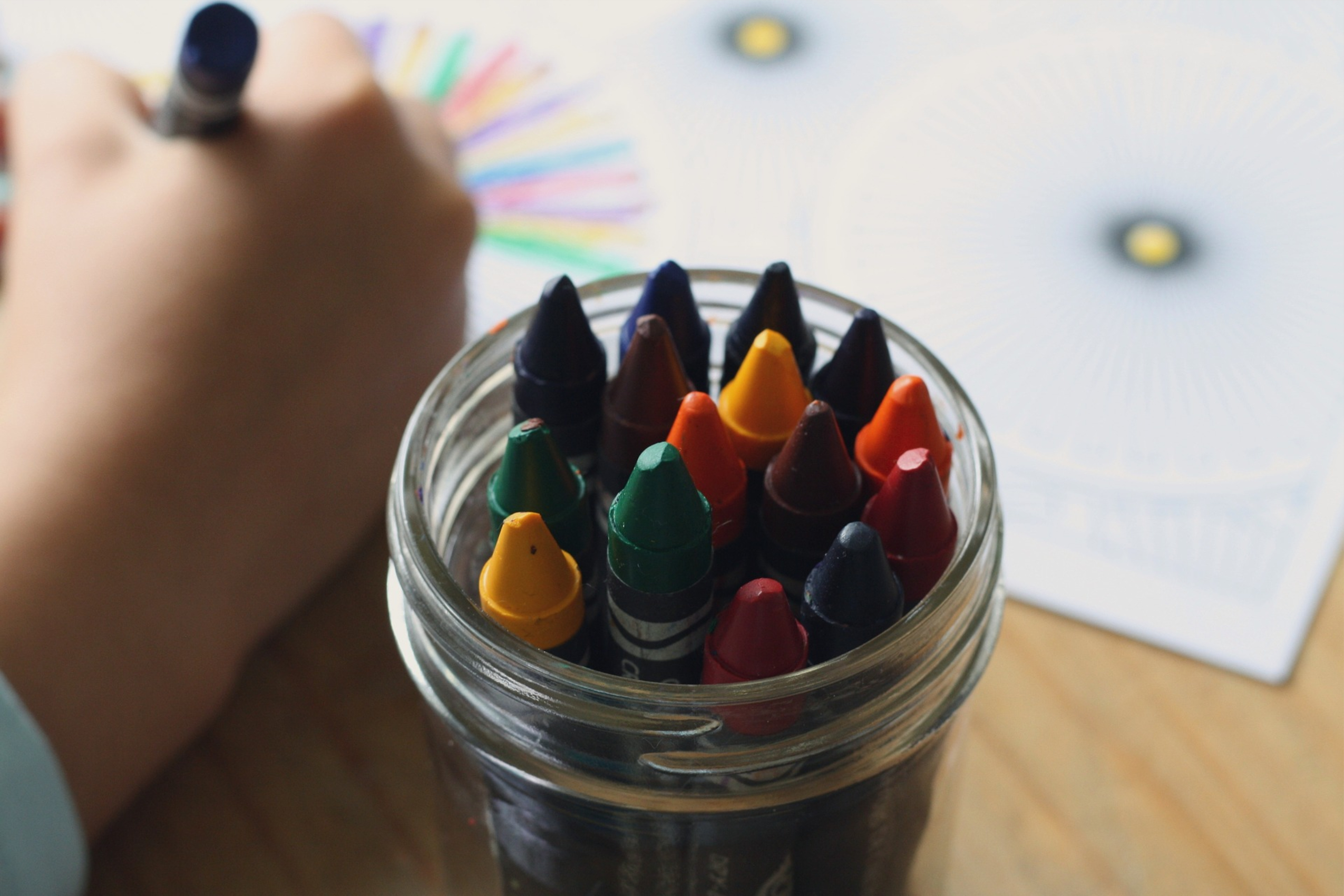 Ten Trails families with young children searching for just the right preschool are in luck! The greater Black Diamond area is rich with selection when it comes to early childhood education. Whether you are looking for a preschool with a focus of Montessori, Christian, Jr. kindergarten, co-op, daycare, we've got you covered! Registration for the 2019-20 school year is on a first-come first-served basis and begins as early as January 31st. Now is the time to start your research!
Montessori@ Sawyers Glen – 1.2 miles from Ten Trails
Age groups: 2 1/2 – 6 years
Montessori schools have eight areas of developmental focus: practical life, sensorial, language, science, math, geography, history and culture. Children learn phonetic sounds, numbers, and make maps and flags to learn about their world. Montessori schools operate on the the belief that children like to learn about real things, and Montessori class rooms use real materials rather than toys to encourage learning.
Junior Junction – 4.3 miles from Ten Trails
Age groups: Infants through age 5
Junior Junction Day School offers early childhood educational programs for Infants, Toddlers, Preschool, Pre-Kindergarten, and Jr. Kindergarten aged children, and daycare.
Junior Junction's commitment to quality early childhood education is reflected in their programs and staff. Teachers bring many years of multi-talented instruction in a variety of areas of education. The dedicated staff takes pride in knowing their student's individual traits so that each child can receive the attention and direction required to enhance self-confidence, talents and academic skills.
Enumclaw School
Enumclaw school district – 8.9 miles from Ten Trails
Early Childhood Education and Assistance Program (ECEAP)
Age groups: 3's and 4's
The Enumclaw School District offers a comprehensive preschool program that provides free services and support to eligible three- and four-year-old children and their families. The goal of ECEAP program is to help ensure that each child in the Enumclaw School District enters kindergarten ready to succeed. The ECEAP program includes preschool education, snacks, meals, parent involvement, health services coordination, and family support services. Each child in the program receives free transportation to and from school or daycare.
Light of Life Preschool – 3.1 miles from Ten Trails
Age groups: 3's and Pre-Kindergarten
Light of Life Preschool incorporates a Christian education with many other developmental activities such as pre-math skills like counting, patterns, and sorting. Zoo-Phonics is a widely–acclaimed program that helps children to recognize letters and sounds through fun and developmental activities. Age-appropriate activities are offered to children in all classes. They are given opportunities to learn at their own pace through discovery, exploration, and social interaction.
Joyful Noise Christian Preschool – .7 mile from Ten Trails
Age groups: 3's and Pre-Kindergarten
Joyful Noise Christian Preschool has been serving families and children in our community for over 30 years. They are located on the campus of Lake Sawyer Christian Church next to Sawyer Woods Elementary School. This ministry is based on a love for children.
La Petite Academy of Covington – 6.7 miles from Ten Trails
Age groups: 6 Weeks – age 12
At La Petite Academy, children experience all the joys of childhood while forming strong social and educational foundations.Children learn to respect one another and to work together as they have fun. Here, they discover the joy of learning. As a STEM educator, science,technology, engineering, and math are integrated into everything that children do in the classroom.
Covington Cooperative Preschool – 9.1 miles from Ten Trails
Age groups: 2's, 3's, 4's
What is a Co-op?
At a co-op preschool, you pay a comparatively low tuition and receive parent education in exchange for your participation in the operation of the preschool.Parents participate from 2–4 times per month in class with their children, attend a monthly parent meeting, help clean the preschool twice during the school year, and participate in fundraising.
This preschool offers small class sizes and focuses on developing social skills, kindergarten readiness, and constructive, creative play. Programs include art,music, science, language, and unique field trips.
New Life Christian Preschool – 7.9 miles from Ten Trails
Age groups: 2's, 3's, 4's and 5's
At NLCP, the emphasis is on a developmental approach to learning—each day, children are involved in a variety of age-appropriate activities that encourage interactive learning and exploration of their skills and abilities. Since preschool is a child's first exposure to school, NLCP strives to balance learning ABC's and 123's with giving children a chance to express themselves through art, music, and play. Social development is recognized as important for preschool-age children, whether it's learning to separate from mom or dad, interact with peers, follow directions, or develop self-help skills.
Registration for the 2019-2020 school year begins Feb. 6th
Commuting Made Easy
Easy Access to Kent Station
Commuting to Seattle from Ten Trails is a breeze with the nearby Sounder train.  Just a quick drive from Ten Trails via car, residents can park their vehicles for free at Kent Station in their parking deck or on nearby side streets, then catch the train for a quick ride into the city. 
Short Ride to King Street
Downtown Seattle's King Street Station is the second stop from Kent Station and the "Southbound Sounder's" final destination for morning commuters to the city. From here, commuters can walk to work if they work downtown, or catch a ride on the Link light rail or a bus.
Free WiFi on the Train

The Sounder provides free, cellular WiFi access for riders, so you can get a jump start on your day's work or even catch up on your favorite television show while riding to work.
Discounted Orca Cards Available from Select Employers
Conveniently pay for Puget Sound area public transportation with your Orca Card. These cards work like cash or a pass and allow you to tap on or off  buses, trains, and the Link light rail. Certain Seattle area employers also offer discounted or even free Orca cards for their employees. Inquire with your HR department about rider discounts. 
Save Gas Money, Vehicle Wear and Time!
By using public transit, you can save money on gas, vehicle maintenance and time spent idling in traffic. This means more time spent with your family in the evenings after work back at your new Ten Trails home! 
www.TenTrails.com
360-469-4043

Hometown Holiday
Hometown Holiday at Ten Trails 
Join us at Ten Trails on December 15th from 12 to 3 pm for our Hometown Holiday event! Stop at our Welcome Center first for hot cocoa, candy canes and a photo with Santa! We will have a photographer on site taking photos and we will provide one printed photo per family.
Kids' Crafts in our Model Homes
Afterwards, head to our model homes for a variety of kids's crafts and activities including letters to the North Pole, homemade Christmas ornaments, cookie-frosting and more! 
Get in to the spirit of the season with us at Ten Trails! We hope you will join us for this fun, family-friendly event! 
Holiday Decor
Holiday Decorating Ideas for Your New Ten Trails Home
Looking for ideas on how to decorate your new Ten Trails home for the holidays? Head to our Pinterest page for inspiration! We have tons of pins and holiday decor ideas for your to peruse.
Wreaths
Holiday wreaths come in a wide variety of sizes, shapes and colors. From traditional evergreen to holly berry, a holiday wreath is a staple for front door decor. Ensure your new Ten Trails home stands out with a festive homemade or store-bought wreath this holiday season.
Christmas Tree Decor
Christmas trees can be as traditional or as eccentric as you want to make them. Christmas ornaments, balls and garland are the typical tree adornments but we have seen trees decked out in paper lanterns, floral crowns and even disco balls! Let your creativity take over this holiday season and you and your family can create a special memory finding unique decorations for your tree.

Lights
Holiday lights bring festive cheer to any space, indoor or out! From conservative white lights to accent the roof lines of your Ten Trails home, to multi-hued string lights to adorn your trees and shrubbery, you can't really go wrong with adding more lights to your home this holiday season.
www.TenTrails.com
360-469-4043
Holiday Happenings Dec 7-8
There's a lot happening in Black Diamond the weekend of Dec. 7-8! Don't miss out on all the holiday fun!