Three Activities to Check out Before Summer Ends
Three Activities to Check out Before Summer Ends
The Seattle area has fun activities for families to do year-round, however the summer season, with its warmer temperatures and clearer skies, is a great time to check out local outdoor activities. Here are three unique area activities to check out before autumn begins!
Take a Bioluminescence Kayaking Tour 
Take a picturesque ferry ride to Friday Harbor to launch a sea kayak into Griffin Bay off San Juan Island for an evening bioluminescence kayak tour! Paddle among harbor seals and wait for the evening light show to begin. Sea creatures produce bioluminescent light most during late spring and early fall. Plan your trip around the new moon for best viewing opportunities.
Go Stargazing at Lake Wenatchee State Park 
Just a two-hour drive from Ten Trails, Lake Wenatchee State Park is far away from the Seattle area's light pollution and an ideal spot for summer evening stargazing! The best views are from the beach area of the park looking northwest. On rare evenings, lucky stargazers may even be rewarded with views of the northern lights!
Drop a Note at Mailbox Peak 
Avid hikers may want to tackle the difficult ascent to reach Mailbox Peak before the summer season ends. At 9.4 miles roundtrip with a 4,000-foot elevation gain, this steep hike has been used by many would-be Mt. Rainier climbers as a training ground. The difficult journey is worth it, however, because hikers are rewarded with breathtaking views at the top along with an opportunity to place a note or object inside the mailbox that can be found at the trail's summit.
www.TenTrails.com
360.469.4043
Signs it May be Time to Move 
Signs it May be Time to Move 
Moving is a big decision and sometimes it can be hard to know when it is the right time to pack up your things and relocate your home. At Ten Trails, we talk to folks who are thinking of moving everyday and here are the most common reasons we hear why people are contemplating a move:
Lack of Space for How Your Family Functions
One of the most obvious tell-tale signs that it is time to move is when you no longer have room for your family's things. Maybe you recently added to your family with a new baby or had a family member move in with you. Whatever the reason, when space gets tight in your home, it is time to find a bigger place.
Your Home Needs an Upgrade
The remodel versus move dilemma is one that many homeowners contemplate. As homes age, maintenance and upkeep can increase, and the home's features may be out of style. Renovations typically take longer and are more expensive than homeowners anticipate, and many just do not want to deal with the hassle of having their home in disorder for long periods of time. That is why many homeowners opt to sell their aging home and upgrade to a new construction option like the homes found at Ten Trails.
Relocating for Work
With so many large corporations and employers based in the Seattle area, we meet a lot of folks who are relocating to the area for work. Moving for a job is one of the most common reasons for relocating to a new city, and many of our residents chose Ten Trails for their new hometown because of a work relocation.
Need to be Near Family Members
A desire to move to be closer to family members is an extremely common reason we hear about why people are looking to move. Raising children away from a family support system can be difficult, and many parents of young children opt to move to be closer to grandma or grandpa, or vice versa. Many families now are opting for multi-generational housing options like those found at Ten Trails. In these types of homes, there is a separate living space located within the larger home that is perfectly sized for grandparents or even older kids returning from college who want to live at home.
Need to Downsize 
Have a bunch of rooms in your home that you never use? Do you have a huge yard that takes you days to maintain during the spring and summer months? It might be time to downsize. Empty nesters often make the decision to move to a smaller, lower-maintenance home after their children have left the home. By downsizing, decluttering, and moving to a home that better suits your current needs, you will be able to spend more time doing what you love and less time cleaning and maintaining an empty house.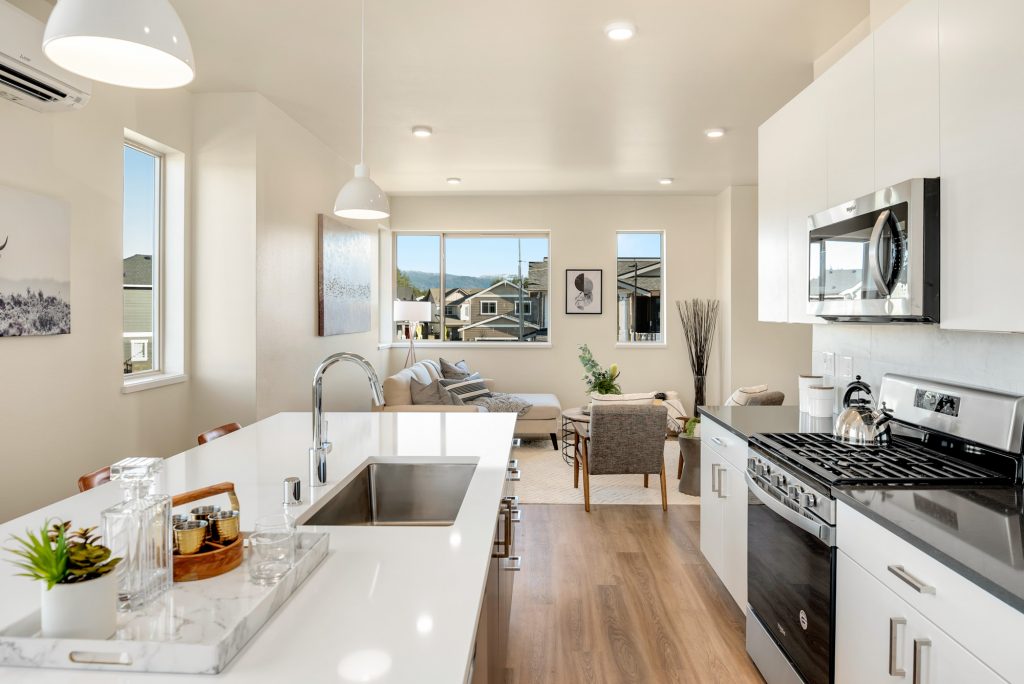 www.TenTrails.com
360.469.4043
Ways To Support Your Local Community
Ways To Support Your Local Community
In this time of change and uncertainty, it can seem overwhelming to take on one more thing. We have had to adjust to life where many of us work from home, or aren't working at all. Many kids are being taught at home, and many of our favorite local restaurants and stores have restricted access for customers. The Black Diamond area thrives on the support of local residents so we thought we would make it easy for residents to find ways to give back to their local community – without having to do much research and while still adhering to safety precautions.
Order Takeout and Delivery from Local Restaurants 
The Black Diamond area has a ton of great local restaurants that are offering takeout! If you do not feel like venturing out, you can also request food be delivered to your home via GrubHub or UberEats. Even better, win $50 in FREE takeout by taking part in one of Ten Trails' weekly contests! This week we are having a scavenger hunt. Find the hidden Flamingo Gnome and submit a photo of yourself with it to info@tentrails.com to be entered to win the prize.
Purchase Gift Cards from Local Businesses
Along with ordering food from your favorite local restaurants, add some gift cards to that purchase! Buying gift cards helps generate revenue for the business and affords you the opportunity to come back at another time to dine-in. These can be great gifts for others or for yourself, it makes a promise to the business that you will be back, and shows how much you appreciate them.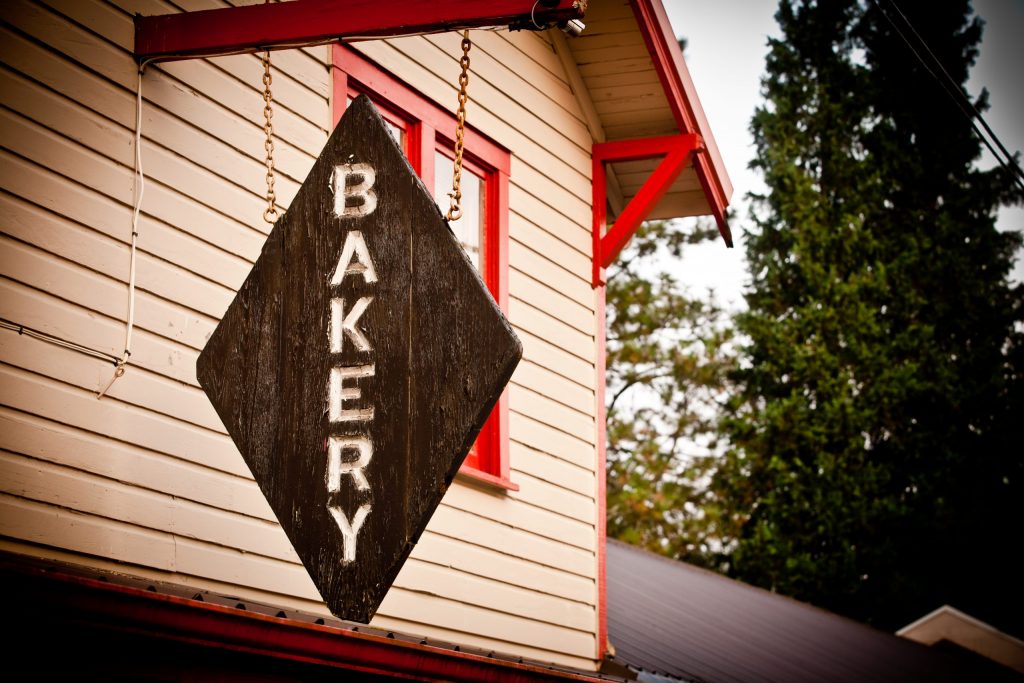 The Black Diamond Community Center provides many needed services to the local community. They give school supplies and backpacks to local children, provide services and meals for seniors, and run a local food bank. You can support the Black Diamond Community Center by participating in some of their fundraisers like their most recent community Garage Sale. The Community Center also takes non-perishable food donations that can be dropped off at the Ten Trails Welcome Center donation bin located at the front of the building. For a list of needed items, visit their website.
Support the Historic Museum Depot
The Historical Museum Depot in nearby downtown Black Diamond was once the train station for the railroad that ran from the former Town of Franklin to Seattle. Today, the building is a repository for all things Black Diamond and offers a glimpse into the rich history of this beautiful city. The building is in need of some repairs and is running a GoFundMe campaign to raise money for a new furnace. Consider donating to help this local treasure.
Write Positive Reviews for Local Businesses
If you cannot get out to your local businesses or afford to buy from them to show your support, consider writing a positive review for them! Utilize Yelp, Google, and the businesses' social media pages to put in a good word. Good reviews not only positively impact the morale of business owners and their staff, but other customers are over 67% more likely to shop somewhere with good reviews.
Follow Local Businesses on Social Media
Another way to show your support from home is to follow local businesses' social media pages. In today's Covid-19 environment, many businesses are keeping customers informed largely through social media. With a bigger social media following, local businesses can stay in touch with their customer base and be more available to loyal customers for questions. While you are following local businesses, be sure to also follow, @TenTrails, for our updates! We post regularly to Facebook, Instagram and Twitter!
360.469.4043
www.TenTrails.com
How to Tour our Model Homes During Covid-19 
How to Tour our Model Homes During Covid-19 
Our gorgeous model homes are open daily for touring by appointment. Making your appointment to tour is quick and easy! Here are a few options on how to schedule your tour:
Call us to Schedule Your Tour 
Give us a call at 360-469-4043 to let us know which model(s) you are interested in touring and we will help you set up your appointment to tour! We can also send you some detailed community information to review prior to your visit to the community.
Chat with Us Live at TenTrails.com 
Visit us at www.TenTrails.com and chat live with one of our representatives to help you schedule your tour of our model homes. Check out our Builders page and you can click through to the builders' websites and view floorplans to select your favorite models before you arrive for your tour.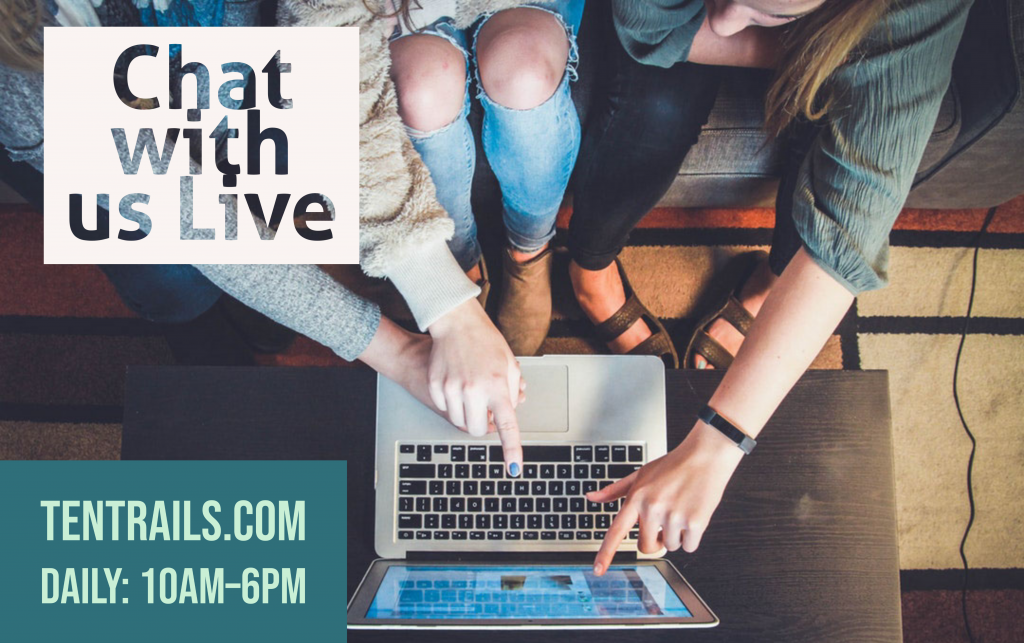 Contact our Builder Teams Directly 
You can call and chat with our builder sales teams directly to discuss available homesite and floorplan options and to book a tour to see the homes in person. Visit our Builders page for links to our individual builder websites where you can find contact information for their sales teams.
Follow Guidelines for Face Coverings and Social Distancing 
When visiting our model homes or Welcome Center, we ask that you abide by the governor's guidelines and wear a face covering and maintain at least a 6-foot distance from others.
www.TenTrails.com
360.469.4043
Find Floorplans with Desirable Home Features at Ten Trails 
Find Floorplans with Desirable Home Features at Ten Trails 
Ten Trails features a wide variety of home plans and styles to fit families of all sizes! We have stylish and modern townhomes, duplexes, as well as single-family detached homes. Each of our builders offer homes with their own unique style and include many sought-after floorplan features like multi-generational floorplans, rambler plans, homes with master bedrooms on the main level, and homes featuring daylight basements.
Multi-Generational Living at Ten Trails 
Today's families are increasingly more blended and the needs for family members are different when multiple generations are living under one roof. Ten Trails' builder partner, Lennar, offers two multi-generational  floorplans in the community: the Bainbridge and the Camano plans.  Both homes come with a secondary space within the main home with its own kitchenette, living area, laundry closet, full bathroom, and separate entrance so family members can have their own privacy while still being part of the larger home.
Rambler Floorplans and Master Bedrooms on the Main Level
Many families prefer a home without any stairs for a variety of reasons. Navigating stairs can be tricky as people age, and having all the rooms on one level of a home can be more convenient. Rambler plans also typically feature high, vaulted ceilings making for a feeling of spaciousness and openness in the home. Ten Trails' builder, JK Monarch, offers a rambler floorplan in the community. This 2,652-square foot home features three bedrooms plus a bonus room and a three-car tandem garage. Lennar also has a floorplan, the Westport, which is two stories, however the master bedroom, main living spaces and laundry room are all located on the first floor.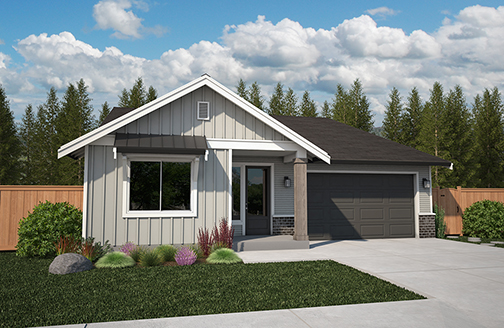 Daylight Basements 
Another sought-after feature in new home construction are homes with daylight basements. Sometimes referred to as "walk-out basements," these rooms are flexible spaces that offer plenty of natural light and can be used for family recreation spaces, extra bedrooms, or home gyms. Having a third finished level to your home can increase property values and privacy for family members. At Ten Trails, Lennar offers several floorplans that feature daylight basements, including the Columbia plan, located in their East Village collection of homes.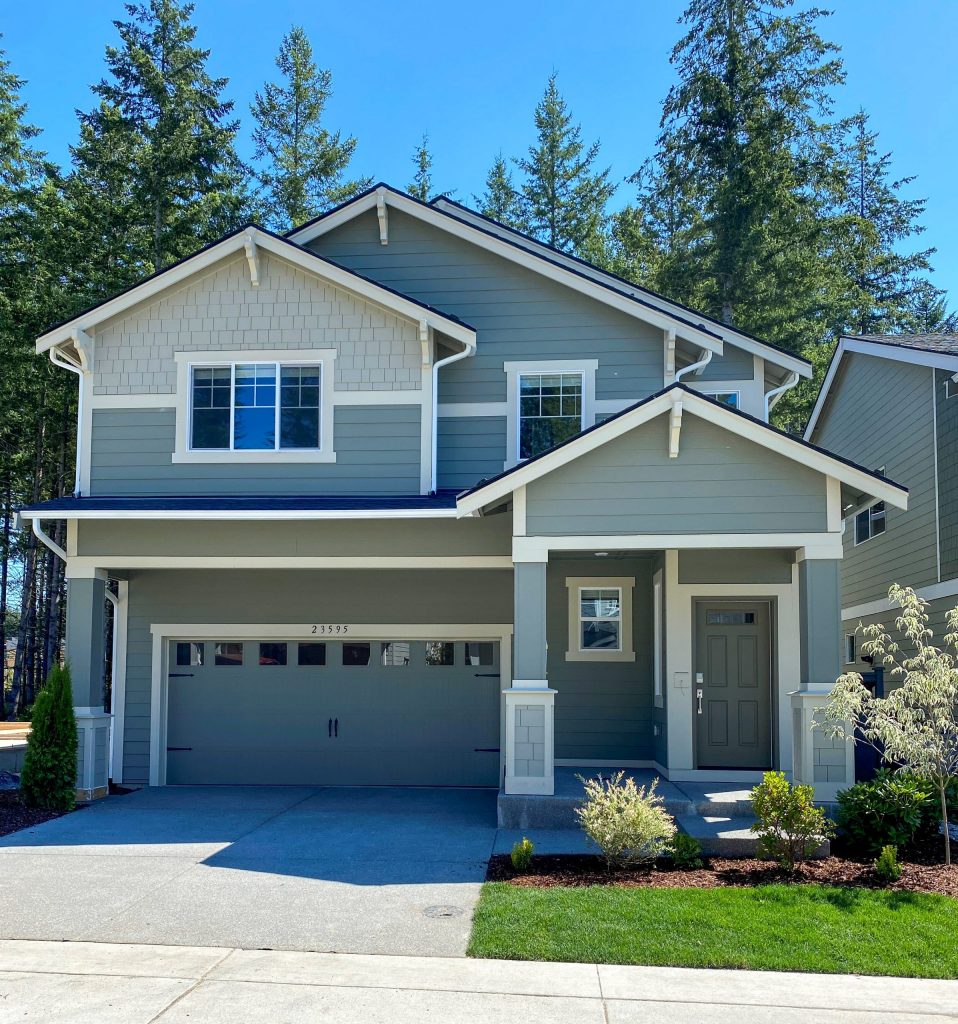 www.TenTrails.com
360.469.4043