Community Scavenger Hunt 
Visit Ten Trails and Take Part in our Community Scavenger Hunt 
Since most of us will not be able to take any beach vacations this summer, we thought we would bring some beach-y fun to Ten Trails!
We are hosting a weekly Scavenger Hunt contest throughout the month of August! Each week, find the hidden Flamingo Gnome somewhere at Ten Trails, take a socially distanced selfie with it, and send your photo to info@tentrails.com. Your emailed photo automatically enters you to win a  $50 gift card for local takeout!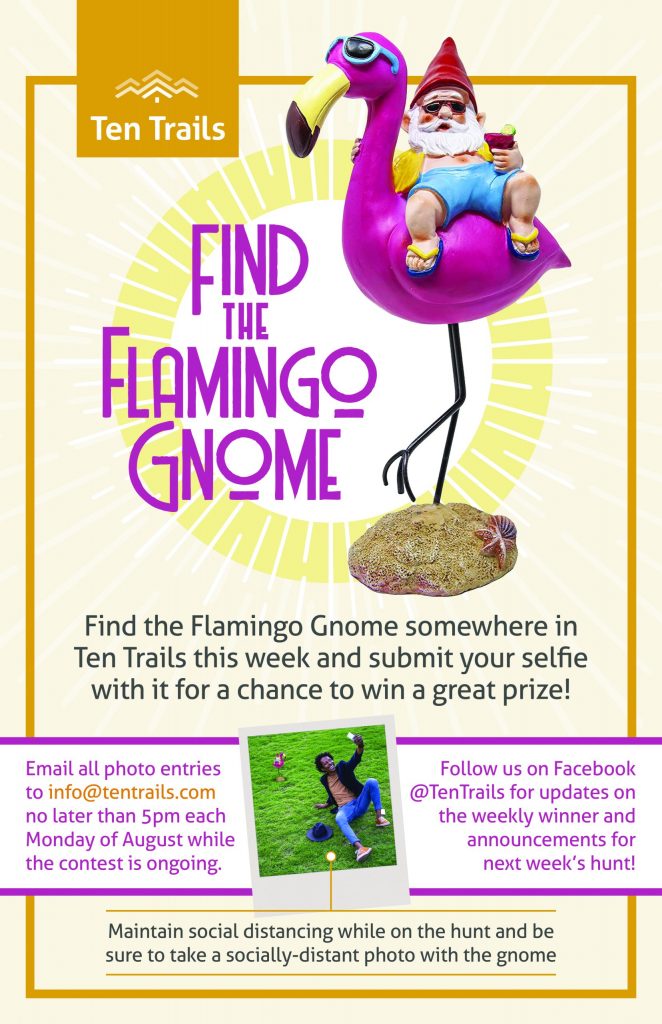 New Hiding Spot Each Week 
Our beach-loving gnome will have a new hiding spot each week within the community! Look for it on your next stroll through the community and keep in mind he will be hidden somewhere within the community common areas – that is our parks, trails, rain gardens, fire pits, and community pathways. We ask that in order for this hunt to be as safe as possible, participants maintain social distancing when looking for the gnome, and avoid picking up or moving him when taking a selfie.
How to Enter to Win
Submit your photos by 5pm each Monday in August. We will randomly select a winner for the contest and announce it Wednesday on our Facebook page, @TenTrails. Be sure to follow us so you don't miss out on any contest updates!
360.469.4043
www.TenTrails.com
Why You Might Want to Consider Purchasing a Home Now
Why You Might Want to Consider Purchasing a Home Now
While we are living in uncertain times, one thing has been made abundantly clear during stay-home orders, and that is the importance of feeling comfortable in one's home. Read on to consider why buying a new home now may be a good idea for your family!
Low Interest Rates 
Thanks to historically low interest rates, buying your dream home may be more possible now than ever before! National mortgage interest rates have continued to lower over the past several months and are now hovering around 3.1%. If you are in the market for a new home, now may be a great time to buy!
A Clearer Idea of Needs
Spending more time at home has shown a big spotlight on what works – and what does not in our current homes. Maybe you need a home office space to continue to work from home? Or maybe you need faster internet for your work video calls? Or perhaps your kids need a loft area or playroom for keeping their toys tucked away? More time at home has given many of us much-needed insight into aspects of our homes that are not as functional as they could be.
Wide Variety of Home Choices at Ten Trails
Our brand new homes at Ten Trails offer plenty of space for your family to spread out while enjoying all the modern comforts of home like one-gigabit speed internet for streaming, gaming and video conferencing. Wi-Fi-enabled appliances and other features like Ring video doorbells and Nest thermostats come standard in many of the homes in the community. We also offer a wide variety of floorplans to suit all family sizes from modern townhomes to multi-generational homes and ramblers!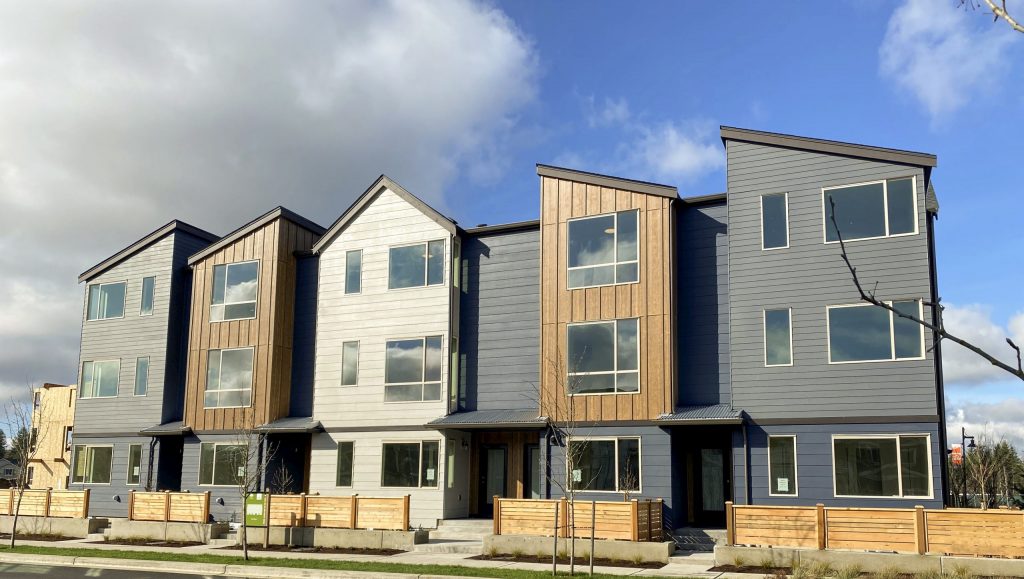 Schedule a Visit
Schedule your visit to tour the community today by visiting our website: www.TenTrails.com or call us at 360.469.4043. We would love to help you find a home that best suits your family's needs!
Take a Day Trip from Your Ten Trails Home This Summer
Take a Day Trip from Your Ten Trails Home This Summer
Summer travel plans may have  changed this year, but luckily Ten Trails residents have access to some of the country's most scenic and beautiful areas all within a day's drive from the community. Read on to plan your family's summer day trips!
Bellingham, Washington
Bellingham is the northernmost city in the contiguous United States and is known for its abundant outdoor recreation opportunities. Take a two-hour drive from Ten Trails to explore this city which includes a quaint downtown along with places for fishing, hiking and golfing.
Bainbridge Island 
Summertime is the perfect time to take a ferry ride over to Bainbridge Island! Pier 52 in Seattle will take you on a quick 35-minute ferry ride by car or on foot to this gorgeous island. Once there, take a walk on the waterfront trail which begins at the park close to the ferry terminal. Visitors can opt for the two-mile western loop or the 1.5-mile eastern route. The latter takes hikers alongside the waterfront and forest, while the western trail runs along parks, restaurants, and historical sites.
Mount Rainier National Park
Just a short drive south of the community, Ten Trails residents can visit one of the country's most beautiful national parks. Most roads and trailheads within Mount Rainier National Park are now open for the summer season, however visitors' centers, Paradise Inn, and facilities remain closed per guidance from the CDC and state, local and NPS public health officers. Be sure to pack your own lunch and plan your visit by checking the park's website before heading out.
Olympic National Park 
Another Washington State-based National Park, the Olympic National Park, is located about two hours from Ten Trails and offers visitors access to top-rated hiking trails as well as a chance to take a stroll through one of the last temperate rainforests in the country. The Hoh Rainforest is a popular destination in the park due to its spectacular old-growth forest featuring Sitka spruce as well as western hemlock among a wide variety of other trees. Visit the park's website prior to making the trip to learn how to recreate responsibly and what facilities and centers will be open for your visit.
Snoqualmie Falls
For a quick afternoon trip, take the family to nearby Snoqualmie Falls which is only 35 minutes from Ten Trails. Snoqualmie Falls is one of the state's most popular attractions and, in addition the spectacular 270-foot waterfall, there is an outdoor upper observation deck as well as a trail that wanders through the two-acre park for visitors to explore. As of publication date of this post, the park's restrooms and lower boardwalk are closed to the public.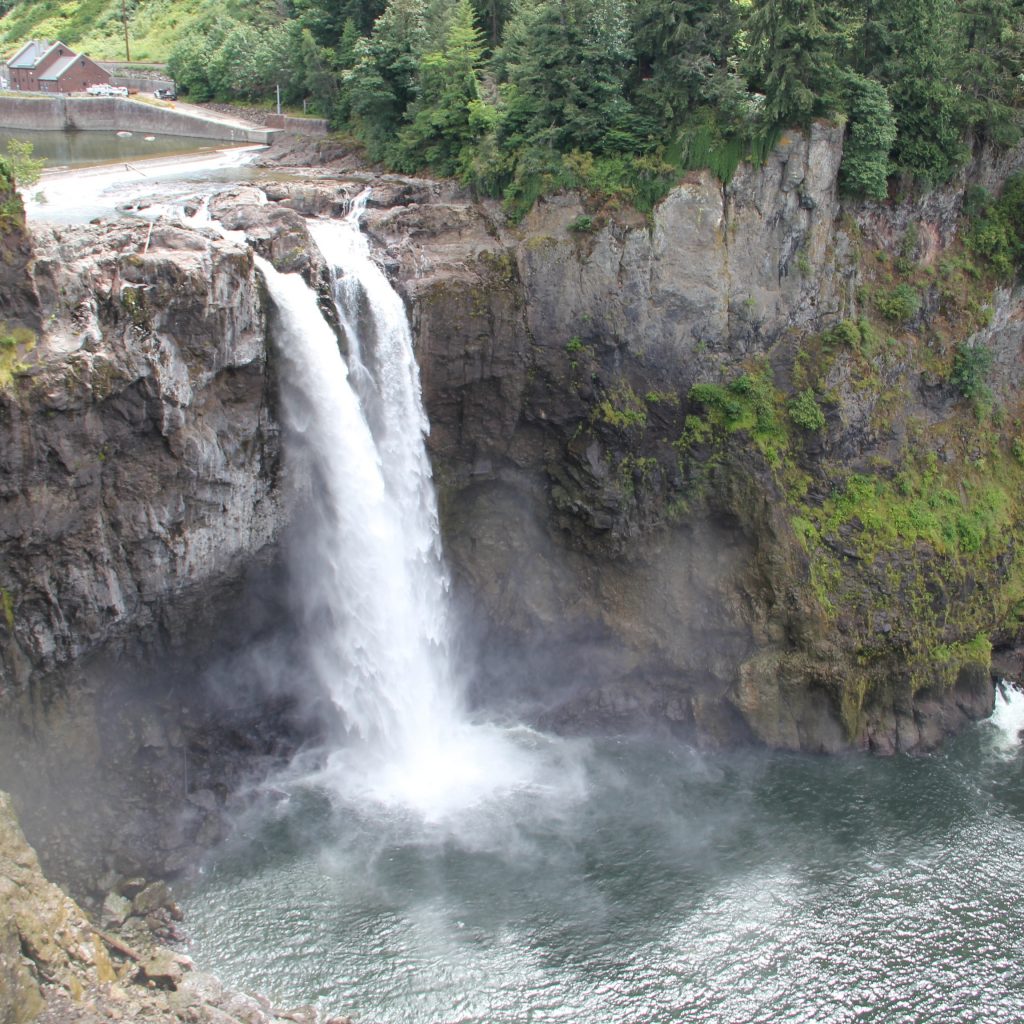 www.TenTrails.com
360-469.4043
Ten Trails Welcomes JK Monarch to Our Esteemed Builder Team
Ten Trails Welcomes JK Monarch to Our Esteemed Builder Team
Ten Trails is happy to share that local builder, JK Monarch, has joined our builder team! JK Monarch plans to offer seven different floorplans on 16 gorgeous home sites in the community.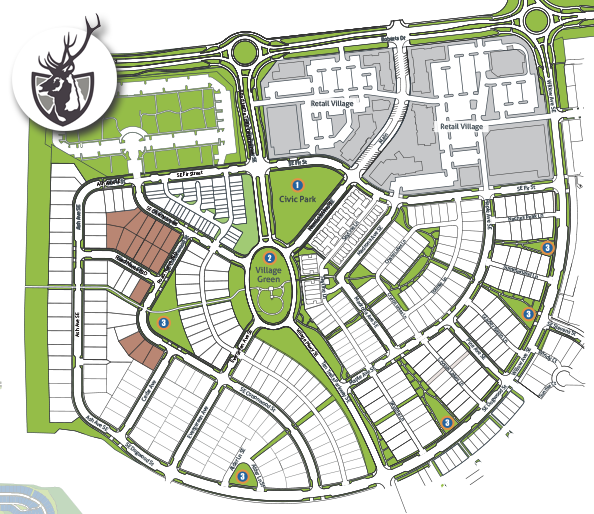 Customize to Create the Home of Your Dreams 
JK Monarch offers its homebuyers the option to customize their homes during the pre-sale stage of construction. The builder's motto, "your home, your way," means that customers have the ability to modify their home to their style and needs or simply work within the builder's professionally-designed standard finishes and layouts. JK Monarch's team of interior designers can help select options for landscaping, irrigation, hardscaping, kitchen design, cabinetry, custom built-ins, hardware, appliances, plumbing features, lighting and more!
Rambler Floorplan by JK Monarch at Ten Trails
JK Monarch is offering a rambler-style floorplan option for construction at Ten Trails! This 2,652 square-foot plan includes a three-car tandem garage, main level master suite, a den and guest room on the first floor and an upstairs loft with additional bedroom and bathroom.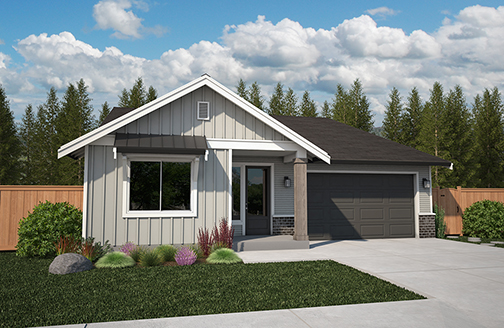 Pre-Sale Opportunities Available
JK Monarch is now pre-selling their homes at Ten Trails! Contact their sales team at (206) 478-4525 for details or visit us at TenTrails.com to chat live with one of our associates to learn more.
www.TenTrails.com
360.469.4043
Meet Aimee Sayles-Miller | New Resident of the Rudd Townhomes at Ten Trails
Meet Aimee Sayles-Miller | New Resident of the Rudd Townhomes at Ten Trails
Ten Trails is happy to introduce one of our newest residents, Aimee Sayles-Miller! Aimee is originally from Los Angeles but has lived in southeastern King County for the past ten years. With her two grown daughters out of the home, Aimee was ready to downsize from her Maple Valley home to a new and modern townhome by Rudd at Ten Trails!
Low Maintenance Living in a Beautiful Master Planned Community 
Aimee heard about the new homes being built at Ten Trails from a friend and was completely blown away when she visited the community and saw all the planning and infrastructure that was in place. "As soon as I saw it, I knew this is where I was going to live," she says of her first visit to Ten Trails. Aimee loved the Hobart plan in the Towns Collection because of the functional modern kitchen and the huge tandem garage which she says is the perfect place for her three dogs' crates.
An Active Lifestyle in a Growing Community 
Since moving to Ten Trails in April, Aimee has found that she is enjoying walking more now that she has so many options for walking paths and trails in the community. Meeting neighbors has also been easy for Aimee and she now counts her townhome neighbors as some of her dearest friends. "My building consists of five units, and I know everyone who lives here," Aimee says. "Everyone is super friendly, and we joke that we have patio parties on Friday nights. We all sit on our patios and chat with one another to catch up on the week."
Welcome to the community, Aimee! We are so glad you chose Ten Trails as your new hometown!
360.469.4043
www.TenTrails.com
Explore our Beautiful State by Taking a Scenic Drive this Summer
Explore our Beautiful State by Taking a Scenic Drive this Summer
Chuckanut Drive 
View the only place where the Cascade Mountains meet the sea on Chuckanut Drive! This 24-mile, curvy route follows along sandstone cliffs and offers spectacular views of the Puget Sound. Stop off on your drive to explore the must-see Oyster Dome hike followed by a meal of freshly-shucked oysters at the outdoor picnic tables at Taylor Shellfish Farm.
(insert photo Oyster Dome hike views)
North Cascades Highway 
State Route 20, more commonly known as the North Cascades Highway, is the northernmost route across the Cascade Mountain Range in Washington. This scenic byway offers travelers a wide array of beautiful vistas and is part of the Cascade Loop, a 400-mile driving tour through the Cascades. This route is only open seasonally due to snow and avalanche conditions, so take advantage of the drive while it is open for the summer season!
White Pass Scenic Byway 
Take a tour from west to east across the Cascades on the nationally recognized White Pass Scenic Byway. Aside from stunning views of the Cascades, the byway offers access to Mt. Rainier, Mt. St. Helens and Mt. Adams. There are also many recreational opportunities to take part in at stops on the byway including hiking fishing, camping and more! Be sure to check camp and park websites prior to visiting to make sure facilities are open.
Olympic National Park Loop
The Highway 101 Olympic National Park Loop covers more than 300 miles and offers stunning views and access to some of the state's most popular attractions like Sol Duc Hot Springs, the Hoh Rainforest in Olympic National Park and Lake Crescent.
Whidbey Scenic Isle Way
This gorgeous 54-mile byway begins with a trip over the breathtaking Deception Pass Bridge and spans the length of Whidbey Island. Along the way, drivers will spot plenty of deer and wildlife, access to many beaches, and a glimpse of the Naval Air Station on the island.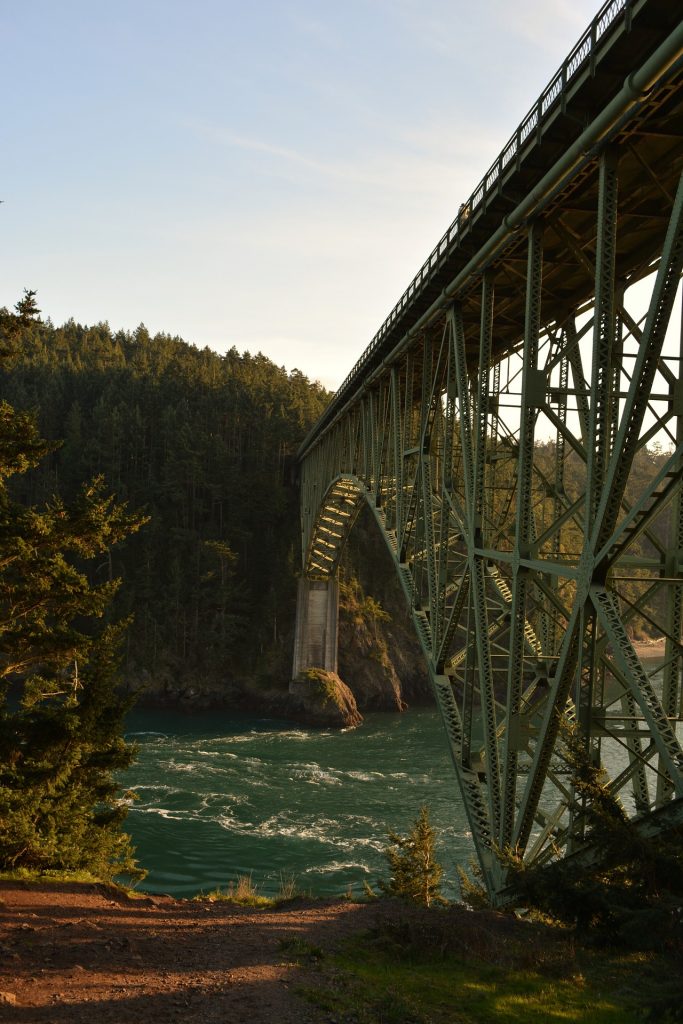 www.TenTrails.com
360.469.4043
Choose How you Want to Move to Ten Trails
Choose How you Want to Move to Ten Trails
Ten Trails is a new master planned community located in beautiful Black Diamond, WA. Tucked into the scenic Cascade foothills in southeastern King County, this growing community has several purchasing options for would-be homebuyers!  Our builders offer a wide variety of home sizes and styles with a couple of options for selecting the home of your dreams. Need a home now? Choose from a selection of gorgeous move-in ready homes in the community. Have some time before you need to move? Select the floorplan and homesite of your choosing and let our builders build the home that perfectly suits your family's needs!
Choose from a Selection of Quick Move-in Homes 
Things happen and life can get complicated and not everyone has several months to wait for a home to be built before they can move. That is why many of our builders have a selection of move-in ready homes for homebuyers to choose from! If you are in need of a home today, contact our builders for a list of available current inventory, or chat with us live at TenTrails.com to learn more about homes that are available to purchase now in the community.
Select Your Lot and Floorplan and Build the Home of Your Dreams 
Several of our builders allow customers to choose their ideal floorplan and homesite to build the home of their dreams! Visit our builder models by scheduling a tour through our website or calling us at 360-469-4043 and find out the steps and timeline for building your family's ideal home at Ten Trails.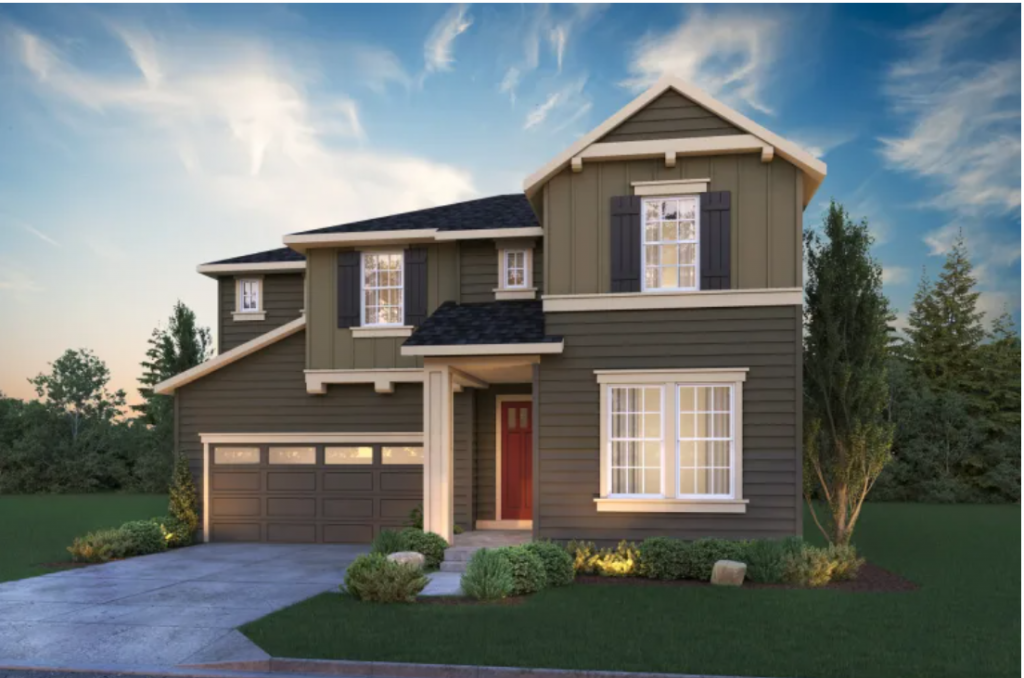 360-469-4043
www.TenTrails.com